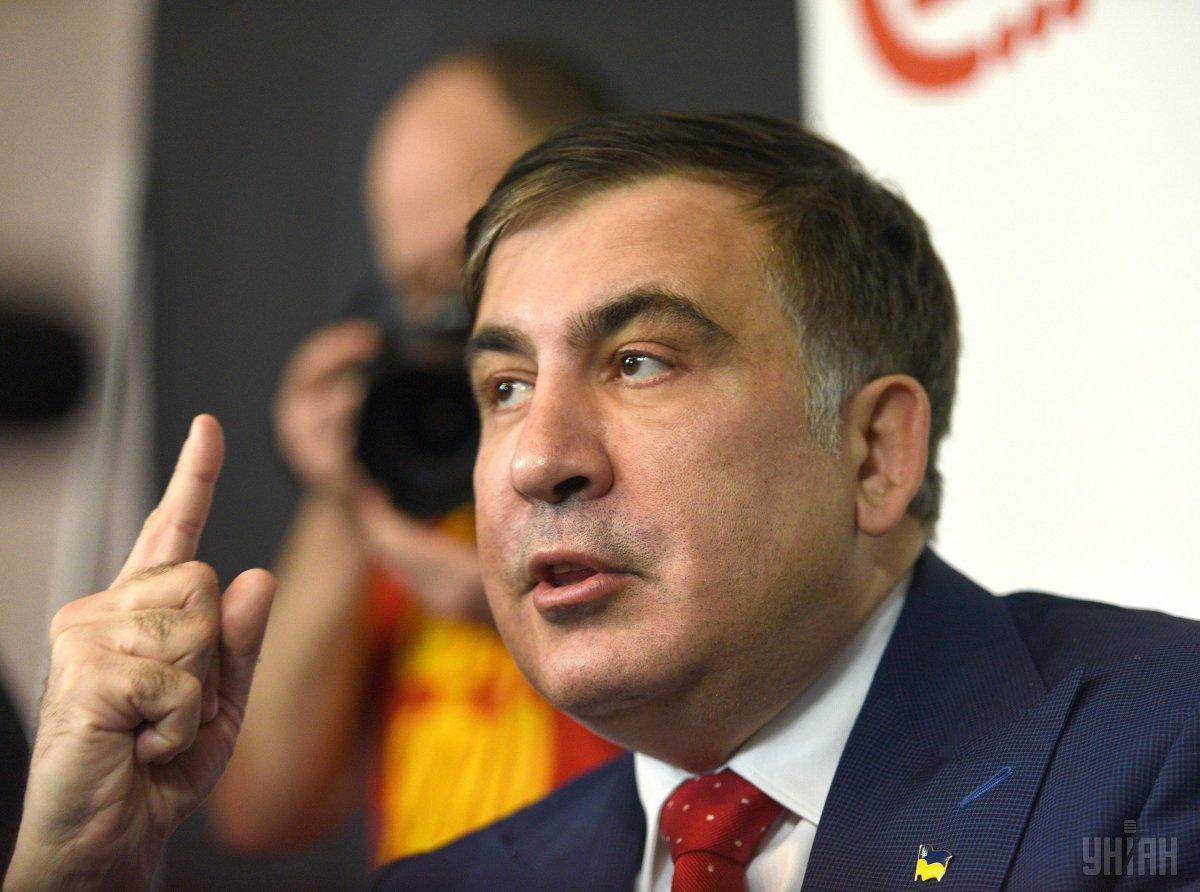 Photo from UNIAN
Ukrainian President Volodymyr Zelensky has reinstated ex-president of Georgia and ex-Governor of Ukraine's Odesa region Mikheil Saakashvili's Ukrainian citizenship.
Zelensky deleted the respective provision from his predecessor Petro Poroshenko's No. 196 order dated July 26, 2017.
Read alsoFormer Georgian president to return to Ukraine, then to home country – media
The reinstatement is stipulated in Zelensky's No. 329/2019 order on issues of Ukrainian citizenship dated May 28, 2019, which was posted on the president's official website.
As UNIAN reported earlier, Poroshenko late in July 2017 signed an order to strip Saakashvili of Ukrainian citizenship. Member of the Interior Ministry's board Anton Gerashchenko said it was related with the fact that Saakashvili had provided wrong information when applying for Ukrainian citizenship, in particular, he did not mention his criminal record in Georgia.
In Ukraine, Saakashvili was facing charges under three articles of the Criminal Code: an attempt to commit an offense (Part 1, Article 15); a criminal offense committed by a group of persons, or a group of persons upon prior conspiracy, or an organized group, or a criminal organization (Part 2, Article 28); assistance to members of criminal organizations and concealment of their criminal activities (Part 2, Article 256).
Ukrainian Prosecutor General Yuriy Lutsenko claimed Saakashvili organized protests to seize state power in Ukraine and assist former members of a criminal group of former President Viktor Yanukovych and businessman Serhiy Kurchenko in closing their criminal prosecution.
In September 2017, Saakashvili illegally crossed the state border from Poland to Ukraine, which was confirmed by rulings by local and appellate courts. On February 12, 2018, Saakashvili was transferred to Poland in keeping with the readmission procedure.
He is not allowed to enter Ukraine until 2021 in connection with the committed offences.