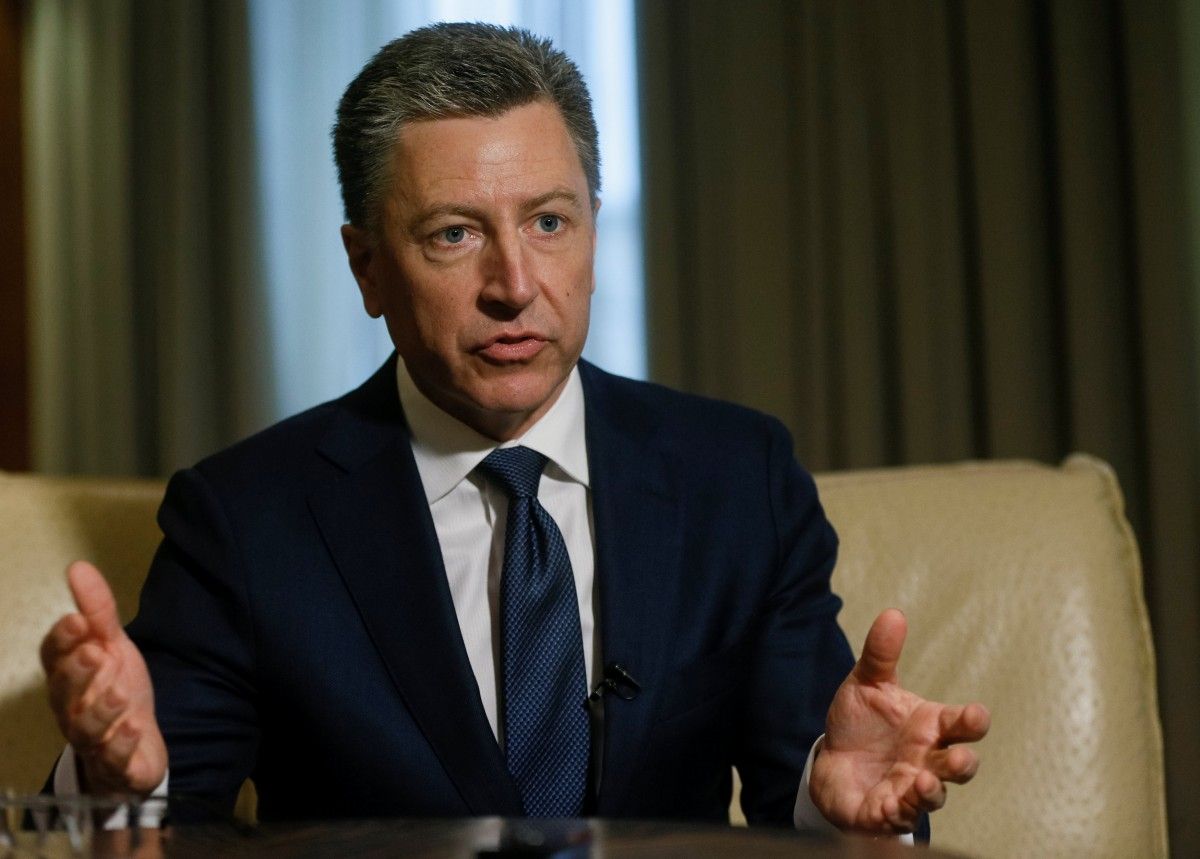 REUTERS
U.S. Special Representative for Ukraine Negotiations Kurt Volker says he hopes for the resumption of talks with the Russian Federation on the settlement of the situation in Donbas after the parliamentary elections in Ukraine.
"I would like to have contact with Russia in the near future. I don't know what format it would take at the moment. We've just gotten through the presidential election in Ukraine. We've immediately launched into a parliamentary election campaign," he said during a video conference for European journalists on Tuesday, May 28, according to an UNIAN correspondent.
"And so far, in contacts we had earlier this year the Russians made clear that they did not see an opportunity for productive discussions during the course of the presidential campaign. We have to see where it stands now during the course of this parliamentary campaign and when the appropriate time would be to meet and follow up," he said.
Read alsoU.S. envoy Volker supports Zelensky-Putin direct dialogue
According to him, a major subject for the talks is the war in the east of Ukraine.
"As far as the topics go, of course, the main one is the war in the Donbas. We want to make sure that we're putting on the table all of the issues about Minsk implementation, starting with the ceasefire, withdrawal of foreign forces, the disarming of illegal armed groups, and creating a situation of security in the Donbas so that additional political steps that are also part of the Minsk [agreements] can be taken. And these include amnesty for people who've committed crimes as part of the conflict, implementing a special status for the region under Ukraine's Constitution, holding local elections, and of course eventually the peaceful reintegration of this territory with the rest of Ukraine," he said.
In his words, Russia should take many steps to implement the Minsk accords, but Ukraine also has its responsibilities.
"We will have some initial contacts with Russia to see whether now is the right time for getting together to talk about Minsk implementation, where we can go from here," he said. "Prior to the completion of the presidential election [in Ukraine] Russia had indicated that it was not prepared at that moment, we do hope that there will be an opportunity ahead, maybe after the parliamentary elections. We'll have to see, we'll be in touch with Russia about that," he said.
"As far as Normandy format goes – that is a process led by France and Germany, we fully support it, we track it very closely – they have had discussions about the possibility of a Normandy format meeting, possibly as soon as July. I don't think anything yet has been scheduled and that, for course, will require agreement not only by Ukraine but also by Russia," he added.
The parliamentary elections in Ukraine are scheduled to be held on July 21, 2019.