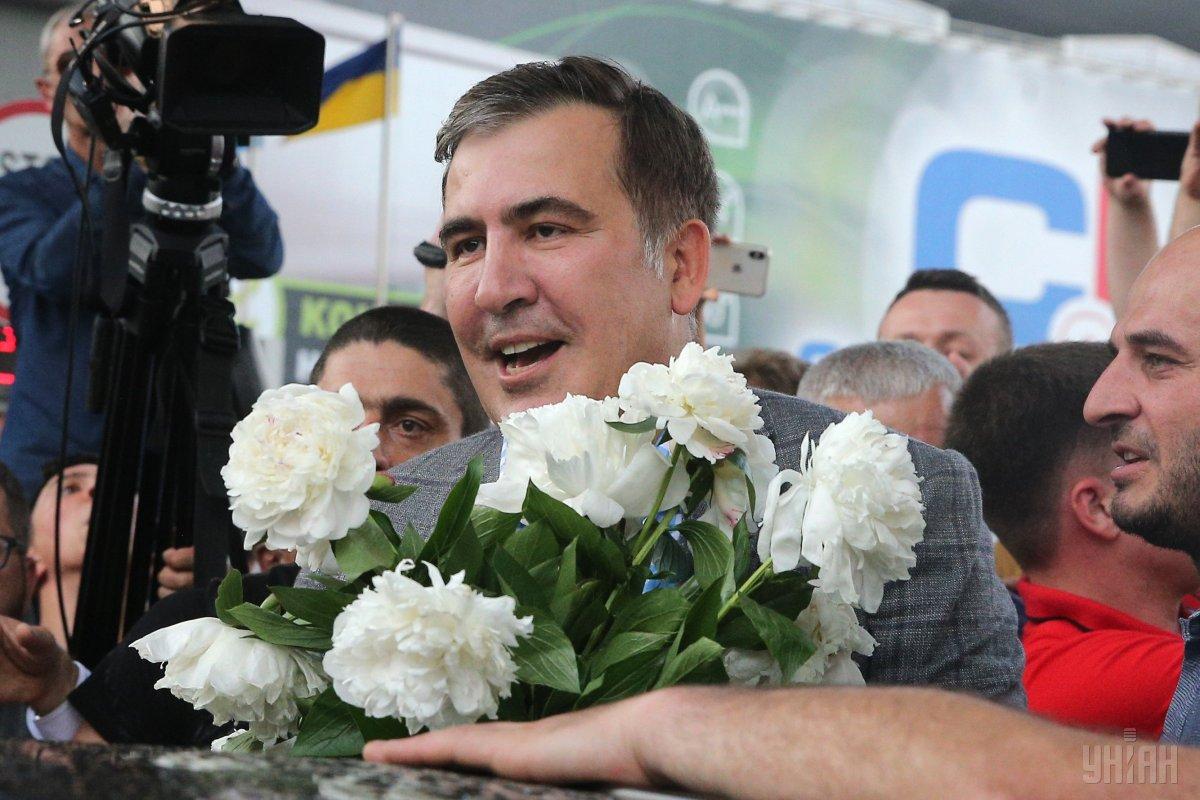 Photo from UNIAN
Georgian MP Nukri Qantaria has said it is necessary again to raise the issue of extradition of ex-Georgian President Mikheil Saakashvili from Ukraine to Georgia.
"I consider it absolutely logical that when a person is wanted, the issue of his extradition should be raised again. I think that is how it should happen," he told journalists on May 29, the news portal Georgia Online reported.
Read alsoSaakashvili's party to run for Ukraine's parliament
His colleague Akaki Zoidze said the Georgian prosecutor's office should again turn to Ukraine for Saakashvili's extradition.
"Perhaps, our prosecutor's office will once again appeal to Ukraine. In theory, it should appeal," he added.
As UNIAN reported earlier, former Ukrainian President Petro Poroshenko late in July 2017 signed a decree on terminating Saakashvili's Ukrainian citizenship he had been granted earlier before he took up the top post at Odesa State Regional Administration.
On February 12, 2018, Saakashvili was transferred to Poland under the readmission procedure.
On May 22, 2019, Saakashvili asked Ukraine's new President Volodymyr Zelensky to reinstate his Ukrainian citizenship.
On May 28, 2019, Zelensky reinstated Saakashvili's Ukrainian citizenship.
On May 29, 2019, Saakashvili arrived at Kyiv's Boryspil airport from Warsaw, Poland.
On January 5, 2018, Tbilisi's city court found Saakashvili guilty of "malicious abuse of power" as Georgian president and sentenced him to three years in prison.
Saakashvili called the verdict of the Tbilisi court unlawful, contradicting international, national laws and common sense.