Militant leaders reject amendments to law on Donbas, give ultimatum to Kyiv
The Donetsk and Luhansk People's Republics reject the amendments made to the law on the Donbas and will refuse to compromise with the Ukrainian authorities until they cancel them, the leaders of the DPR and LPR militant organizations, Oleksandr Zakharchenko and Ihor Plotnytskiy, said on Wednesday, according to a militant Web site.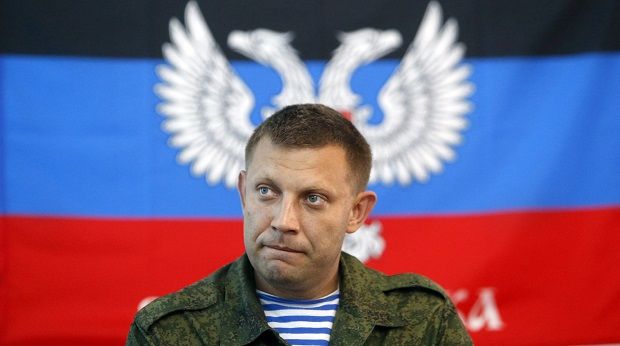 REUTERS
"With the amendments of Poroshenko, the introduction of a special status of certain areas of the Donbas is postponed for an indefinite period... We declare that no compromise with Kyiv is possible until yesterday's shameful decisions of Poroshenko and the Verkhovna Rada are canceled," the leaders said.
According to Zakharchenko and Plotnytskiy, the militants previously agreed to a special status of the Donbas as part of a renewed Ukraine, but Ukraine has not renewed.
"Having denied the Donbas a special status, Kyiv has trampled on the fragile Minsk peace and brought the situation to a dead end," the militants said.
In addition, according to the militant leaders, the issue of the deployment of peacekeepers in the Donbas violates all the logic of the peace plan.
As UNIAN reported earlier, on March 17, the Verkhovna Rada of Ukraine voted for the presidential bill No. 2378 on amendments to the Article 10 of the Law "On special order of the local government in some regions of Donetsk and Luhansk regions" and identified several regions of the Donbas where a special type of local government has to be set up.
If you see a spelling error on our site, select it and press Ctrl+Enter