European Parliament head: Putin wants to split Europe
Russian President Vladimir Putin wants to break the unity of the European Union and influence its individual members, but Europe must resist this by all means.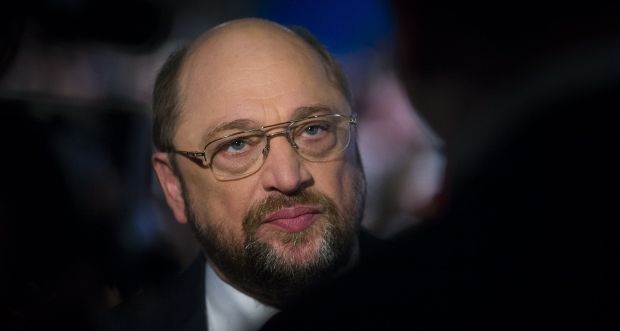 REUTERS
Chairman of the European Parliament Martin Schulz said this in an interview with German weekly Die Zeit, Deutsche Welle reported.
"We have to by all means resist Putin's attempts to split the EU and exert influence within the European Union," he said.
He also mentioned that the unpredictability of the Russian side had increased.
According to Schulz, the EU's common policy in introducing sanctions against Moscow over the Donbas conflict is in fact a significant foreign policy success. "However, Russian propaganda among some Europeans seems to have been successful," he added. Schulz cited France's far-right National Front party as an example, which receives loans from Russian banks. He also mentioned "these or other prime ministers who more or less openly seek to be in Putin's good graces."
The first step to solving the Ukrainian conflict, according to Martin Schulz, is to make it a European rather than Russian-U.S. subject. This, he believes, would allow Putin to save face in the current situation. Then the Russian president could say that it was an internal European problem and he was negotiating its settlement with Europe, rather than with the United States. Schulz stresses that the United States is unable to "solve the problem" - on the contrary, the "hawks, primarily the opposition-minded Republicans, are trying to fuel it."
Despite the conflict in Ukraine, the EP head insists on the need to maintain good relations with Russia. "A European Union with peaceful, stable neighbors would have been much stronger in relations with the United States or China than a European Union that is constantly absorbed by its neighbors' crises," Schulz said.
If you see a spelling error on our site, select it and press Ctrl+Enter