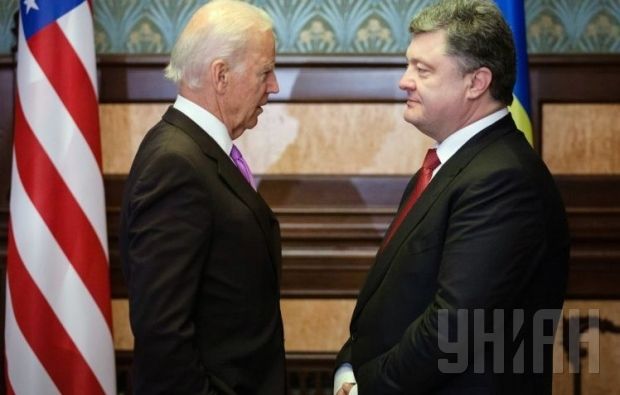 UNIAN
Speaking by phone with Poroshenko, Biden said U.S. President Barack Obama had decided to send U.S. servicemen to conduct the training of 780 Ukrainian soldiers of the Ukrainian National Guard in the near future.
The Vice President also said that a first shipment of U.S. military vehicles, which Washington is sending to enhance the country's defense, would arrive in Ukraine in late March.
Ukrainian President thanked the United States for its strong stance with regard to Crimea and consistent support for the territorial integrity of Ukraine.