Deployment of Russian missiles in Crimea risks large-scale conflict in Black Sea region, says Poroshenko
The deployment of nuclear-capable Russian missiles on Ukraine's Crimea peninsula increases the risk of a full-scale conflict in the Black Sea region, Ukrainian President Petro Poroshenko has said in an exclusive interview with Euronews.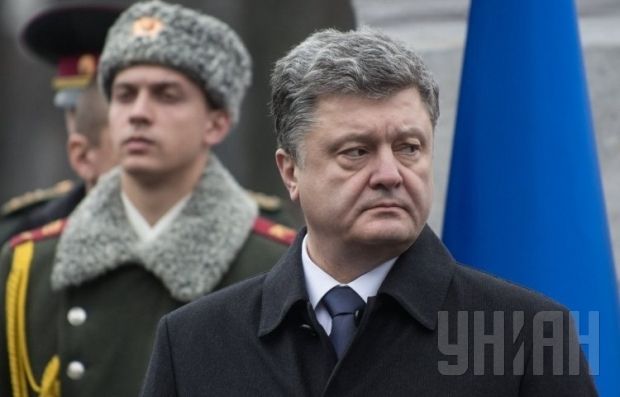 Crimea has become a military base, says Poroshenko / UNIAN
"[Crimea] has become a military base, and as I understand it, Russian President [Vladimir Putin] himself said that they have placed there missiles that can carry nuclear weapons," Poroshenko told Euronews.
"I think that here we are not [just] talking about Ukraine's independence or the sovereignty of Ukraine over Crimea. This has significantly increased the risk of a full-scale conflict in the Black Sea region.
"[That is] because these missiles have a range of 500 kilometers and could easily reach the territory of several NATO member countries, and there should be some kind of reaction [from NATO]."
Another problem from Crimea is the humanitarian situation on the ground, Poroshenko said.
"This [Russian occupation of Crimea] is a gross violation of human rights. The historical people of Crimea, the Crimean Tatars, with a population of over 300,000 people, is under severe pressure. The leaders of this nation are either in detention in Russian prisons, or - as under Stalin - are being denied entry to Crimea."
Poroshenko earlier said he expected the world community to take a decision to strengthen sanctions against Russia if Moscow does not comply with the Minsk peace agreement and does not end its occupation of Crimea.
If you see a spelling error on our site, select it and press Ctrl+Enter