Poroshenko: Ukraine expects more sanctions on Russia if it doesn't leave Crimea
Ukraine expects the global community to increase its sanctions against Russia if the Russian authorities don't implement the Minsk agreements and don't leave the Ukrainian territory of Crimea, Ukrainian President Petro Poroshenko said in an interview with the Euronews television channel on Thursday.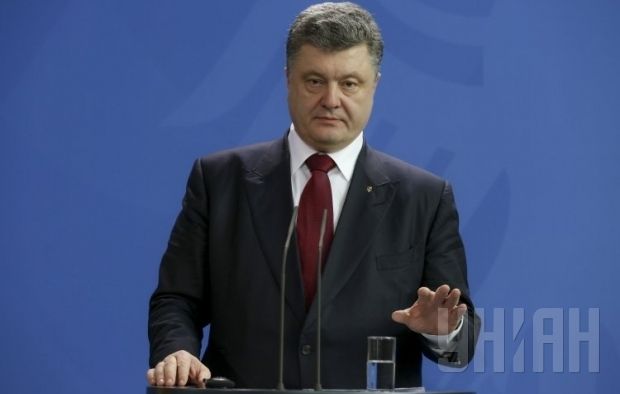 UNIAN
"The European Union is going through an important challenge because they talk about money, and Russia talks about money, about the price of sanctions, and so on," Poroshenko said.
"But with Ukraine the European Union talks about values, and these are completely two different issues: values and money. And I'm absolutely sure that the European Union and the leaders of the member countries will pass this test.
"And what do we expect? We expect that the EU will remain united, and this unity will not be only within the EU. We expect that the whole world will demonstrate its unity: with the United States, Canada, Japan, Australia, Switzerland... We expect the whole world to come together and to show a responsible attitude. We expect a very strong statement about Russia; that if it does not implement the Minsk agreements and doesn't leave the territory of Crimea, the sanctions against it will be continued or expanded."
If you see a spelling error on our site, select it and press Ctrl+Enter