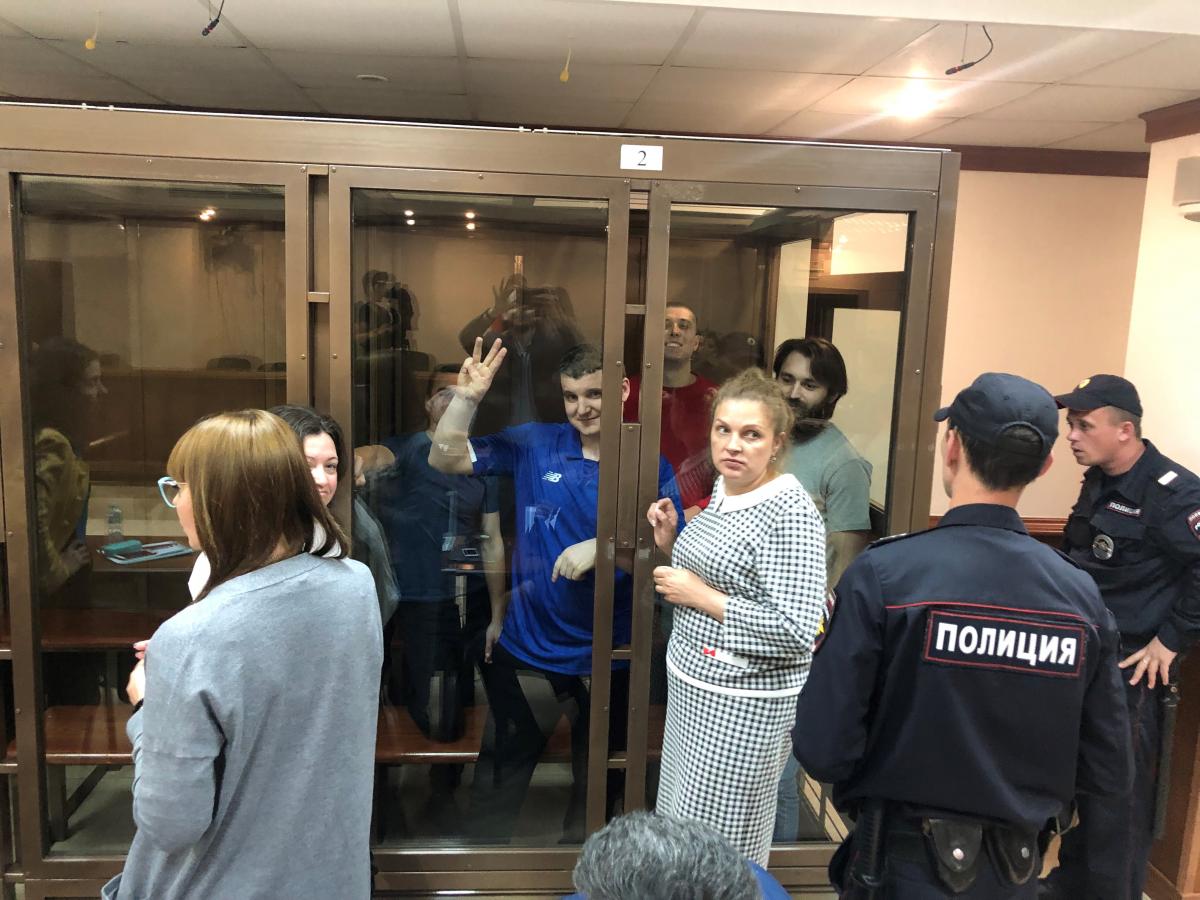 Hearings on Ukrainian sailors' case in Russia / Photo from Roman Tsymbaliuk
NATO Secretary General Jens Stoltenberg says that the Alliance welcomes a recent ruling by the International Tribunal for the Law of the Sea on the release of 24 Ukrainian sailors held captive in the Russian Federation.
"We welcome the ruling by the International Tribunal for the Law of the Sea (ITLOS) that Russia must release the Ukrainian sailors and ships it illegally detained last November. Allies will continue to make clear to Russia that it has to comply with international obligations and its international commitments," Stoltenberg said at a joint press event with Ukrainian President Volodymyr Zelensky in Brussels on Tuesday, June 4.
Read alsoITLOS obliges Russia to release 24 Ukrainian sailors
"In response to Russia's illegal actions, NATO has increased its presence in the Black Sea. With more ships and more planes. And we have stepped up our cooperation with our partners in the region, Ukraine and Georgia. So we are closely monitoring the situation," he said.
According to Stoltenberg, Foreign Ministers in April agreed to a package of additional measures. It includes more training of Ukrainian maritime forces and coast guard. "More naval presence with port visits and exercises. And sharing of information. We have seen regular exercises and port visits by our Standing Naval Groups, as well as other NATO Allied ships. And in July, we will hold more exercises in the Black Sea, together with Ukraine," he said.
Stoltenberg said NATO would continue to provide strong practical support in other areas.
"Through ten Trust Funds, NATO Allies and partners have pledged more than forty million euros to support Ukraine. In areas such as command and control, cyber defence and medical rehabilitation. NATO Allies also provide military training to the Ukrainian armed forces," he said.
As UNIAN reported, three Ukrainian vessels were captured on November 25, 2018, by Russian forces at sea near the Kerch Strait, which is the only outlet to the Sea of Azov and controls access to two major Ukrainian ports. Two Ukrainian artillery boats and a tugboat were heading from Odesa on the Black Sea to Mariupol on the Sea of Azov. Twenty-four sailors were detained and are now facing trial.
On May 25, 2019, ITLOS obliged Russia to immediately release 24 Ukrainian sailors and three Ukrainian vessels captured near the Kerch Strait in November 2018.