Lubkivskiy: Militants preparing sabotage in Donetsk and Luhansk ahead of fresh attacks
Russian-backed militants are preparing acts of sabotage in Donetsk and Luhansk on March 20 with the aim of violating the Minsk agreements and unilaterally resuming military actions, the spokesman for Ukraine's SBU security service Markian Lubkivskiy wrote on his Facebook page on Thursday.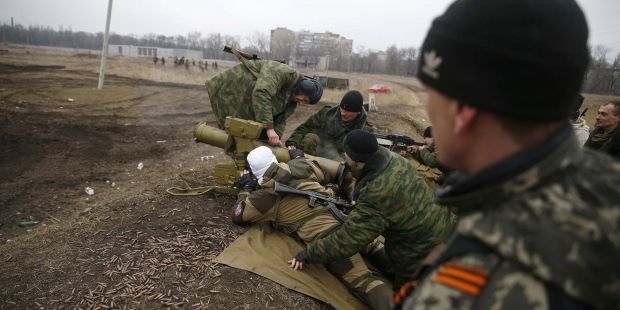 REUTERS
"On Friday, March 20, a special operation called 'Anthill' is to be carried out in Donetsk, which is aimed at disrupting the Minsk agreements. This information was confirmed by the sources of the SBU in the leadership of the self-proclaimed Donetsk People's Republic," Lubkivskiy said.
According to Lubkivskiy, a number of diversions are being prepared in Donetsk and Luhansk.
"The events are to be immediately covered by the Russian and separatist propaganda media in order to blame the Ukrainian authorities. As conceived by the Russian special services, the next step should be the destabilization of the situation in several major Ukrainian cities in the east," he said.
"This provoked situation is to be a starting point for a unilateral resumption of military actions by the militants. As the Ukrainian security service, we have full information about the situation in the temporarily occupied territories and we clearly see that the militants can't and don't want to live in peace," Lubkivskiy said.
If you see a spelling error on our site, select it and press Ctrl+Enter