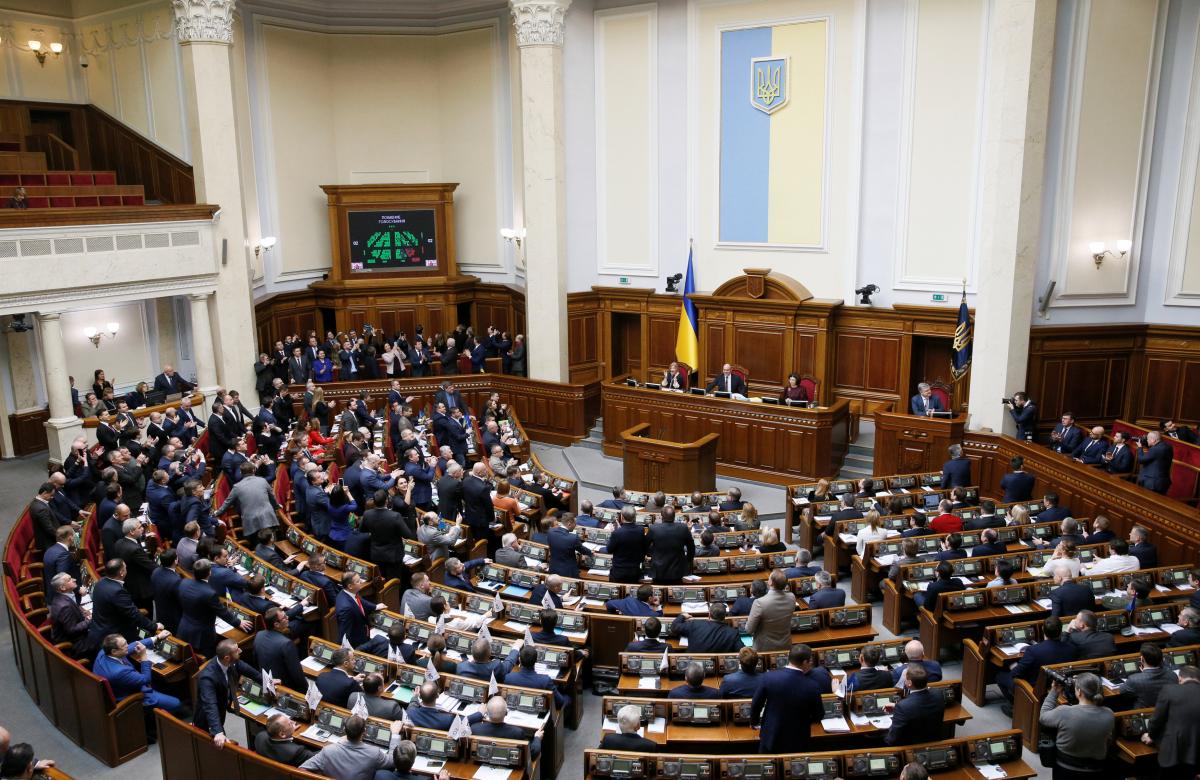 REUTERS
The recent survey held by Rating sociological group, five political parties are set to pass a 5 percent threshold at the next parliamentary elections scheduled for the fall of 2019.
The Servant of the People Party remains the leader with an overwhelming 48.2% of supporters so far among those who intend to vote and have made up their mind. The pro-Russian Opposition Platform – Za Zhyttya (For Life) Party would have scored 10.7% of votes, while the European Solidarity Party led by former President Petro Poroshenko would have 7.8%. The Batkivshchyna Party led by Yulia Tymoshenko is so far securing 6.8% of the votes, while the Holos (Voice) Party of Ukraine's rock singer Svyatoslav Vakarchuk is getting 5.6%.
Read alsoPoll reveals first five steps Ukrainians expect from new president
Strength and Honor Party led by former SBU chief Ihor Smeshko has 4.3%, Anatoliy Hrytsenko's Hromadianska Pozytsia (Civic Position) Party has taken 3.0%, and Oleh Liashko's Radical Party is supported by 2.4%. The ranking of other political forces is below than 2%.
According to the survey, the anti-rating of parties is headed by the European Solidarity: 52% of voters would not have voted for it under any circumstances.
Also, the results of the survey indicate that 47% of respondents said that the main motive they would be guided with when choosing their political force will be the ability of a party to "bring change." Another 30% of respondents said they would vote based on the ability of a political force to "restore order." Every fifth respondent said they were motivated by the fact that there are many new faces in a political force, or its representatives are able to "overcome corruption." For 14-15%, the main motive is that a party stands for social justice and has a strong leader.
The poll was conducted from May 29 to June 3 through personal formalized (face-to-face) interviews. The study involved 2,000 respondents aged 18 and older. The margin of error does not exceed 2.2%.