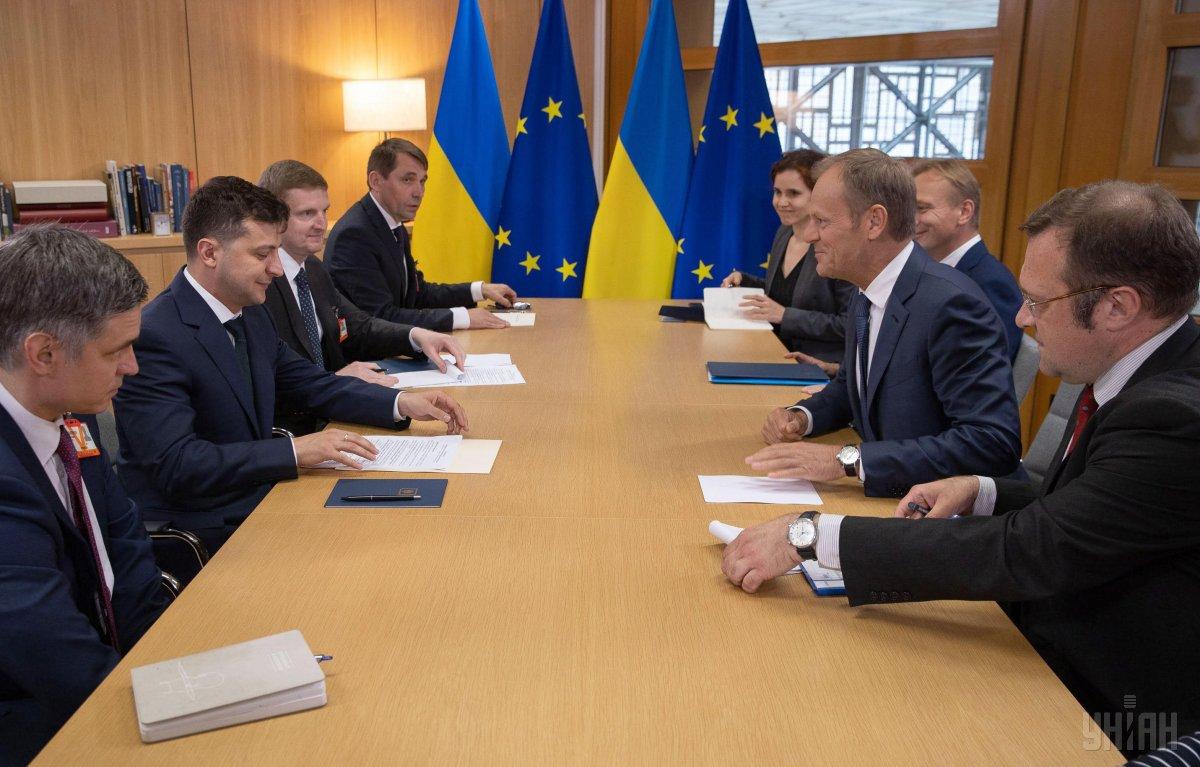 Tusk (right) is welcoming President Zelensky (left) / Photo from UNIAN
President of the European Council Donald Tusk stresses that the European Union will maintain financial support to stabilize the Ukrainian economy, despite the ongoing war in Donbas.
"In our meeting today, I re-stated the EU's support to Ukraine and its people, who have made great progress in reforming their country since the Revolution of Dignity five years ago," Tusk said at a joint press conference with Ukrainian President Volodymyr Zelensky in Brussels on Wednesday, according to an UNIAN correspondent.
Read alsoTusk says EU-Ukraine summit to outline priorities for further bilateral ties
"The EU will always be determined to help Ukraine strengthen its democracy and the rule of law, fight corruption, stabilise its economy and pursue energy sector reforms. Because a strong and democratic Ukraine is in the best interest of the European Union," he said.
"We are ready to continue our work on the implementation of the EU-Ukraine Association. This has already brought many positive results in trade and investments, which benefit our people, on both sides. And it can bring many more in the future. The EU will also maintain its financial support for economic stabilisation, despite Russian aggression and the war in Donbas," he said.
As UNIAN reported earlier, Tusk earlier stressed that the Ukraine-EU summit, which is to be held on July 8, will determine priorities for the development of bilateral relations in the coming years.