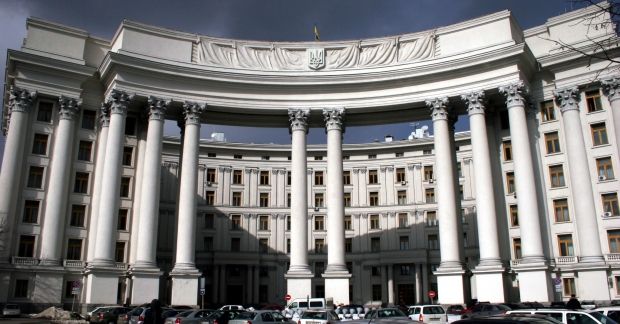 Ukraine's MFA building in Kyiv / Photo from MFA's Facebook
"Anti-Ukrainian sentiments that are actively fueled by Russian mass media have become everyday realities of Russian life. The spread of such sentiments is a threat to personal safety of Ukrainians and, in some cases, leads to tragic consequences, for example, a brutal murder of Ukrainian citizen Roman Muzychenko by a group of young nationalists in Moscow region on February 14, 2015," the ministry said in a statement.
The Ukrainian ministry demands that the Russian side immediately conduct a thorough investigation of this crime, identify and punish those responsible for the murder of the Ukrainian citizen.
The ministry says it also expects that the Russian side will take comprehensive measures to prevent any future acts of intolerance for Ukrainians and other ethnic groups based on nationality."
Video surveillance footage of the murder of a 37-year-old Ukrainian by young extremists at Moscow region's Silikatnaya commuter railway station is available here: