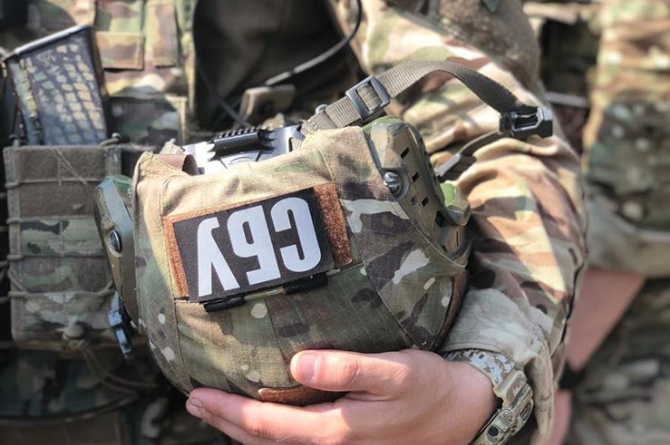 instagram.com/securityservice_ukraine
The SBU Security Service of Ukraine have exposed and detained in Mariupol an agent of the Russian FSB.
The operatives have revealed that the Ukrainian Army reserve officer was recruited in Russia in 2017 by the Federal Security Service during a Leningrad Higher Military-Political Air Defense School alumni meeting.
He was later supervised by a representative of the so-called "Ministry of Civil Defense of the Donetsk People's Republic," a citizen of Ukraine, Viacheslav Andriyovych Levchenko, born in 1961, the SBU's press center said.
In 1980s, Levchenko served in the ranks of the Soviet KGB's border guards. Later, he held various positions in law enforcement agencies of Ukraine and the Office of the State Penitentiary Service in Dnipropetrovsk region. In 2014, he was detained on suspicion of committing a crime under Part 1 of Article 258-3 of the Criminal Code of Ukraine and swapped for Ukrainian prisoners of war.
"The agent attempted to recruit SBU operatives on active duty, as well as prepared assassination of individual operatives of Ukrainian special services," reads the report.
Read alsoRussia's FSB, GRU should be recognized terrorist organizations: Ukraine NSDC secretary
He also gathered and transmitted information on the movement of military equipment and deployment of separate units of the Armed Forces of Ukraine involved in the Joint Forces Operation in Donetsk region.
The culprit was detained in Mariupol upon receiving materials with restricted access on certain aspects of SBU's operations.
A large number of cellphones, SIM cards, in particular the Phoenix mobile provider from the temporarily occupied territory of Donetsk region, data storage devices, as well as several computers that were used for processing, storing and transmitting the acquired intelligence, were seized from the agent's place of residence.
The perpetrator, charged with high treason, will be held in custody for the next 60 days, the court ruled.
Pretrial investigation is under way.