Russia and three other members of UN Security Council boycott discussion of human rights in Crimea
Russia and China, two of the five the permanent UN Security Council members, along with Venezuela and Angola boycotted a council meeting on the issue of human rights in Crimea, Russian news service newsru.com reported on Friday, with reference to Reuters.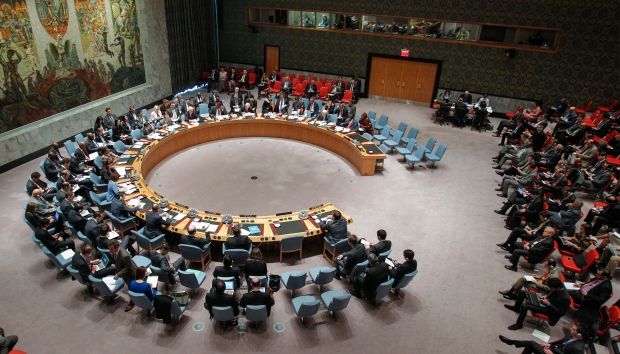 Photo from un.org
The meeting was held at the initiative of Lithuania in the so-called "Arria formula" that involves not only the members of the Security Council, but also the representatives of other agencies and organizations, according to Russian news agency TASS.
Russia's Permanent Mission to the United Nations announced before the meeting that Russia would not participate in it, describing the meeting as "counter-productive and provocative, [and] not within the purview of the Security Council."
"Russia has always been very fast with criticism of Ukraine, accusing it of violating human rights, but, at the same time, Russia itself completely ignores human rights violations under its control or management," Lithuania's permanent representative to the UN Raimonda Murmokaitė told journalists.
As reported earlier, the press attaché of the Permanent Mission of Lithuania to the world organization Ruta Yazukevichute said that all member states of the UN and not only of the Security Council had been invited to the meeting.
"The purpose of the meeting is to provide members of the Security Council and other countries to get first-hand information on the situation of human rights and media freedom, the situation of national minorities, as well as to learn about the latest events in the Crimea and eastern Ukraine," she said.
According to French diplomatic mission at the UN Security Council, Russia was the only country to announce it would not attend the meeting.
However, it was later found that another three countries had also boycotted the meeting.
Russia's position is that the issues concerning Crimea are the internal affair of the country, as the peninsula is a part of the Russian Federation.
Russia annexed the Ukrainian territory of Crimea last March after invading the peninsula with its troops and arranging a sham referendum.
If you see a spelling error on our site, select it and press Ctrl+Enter