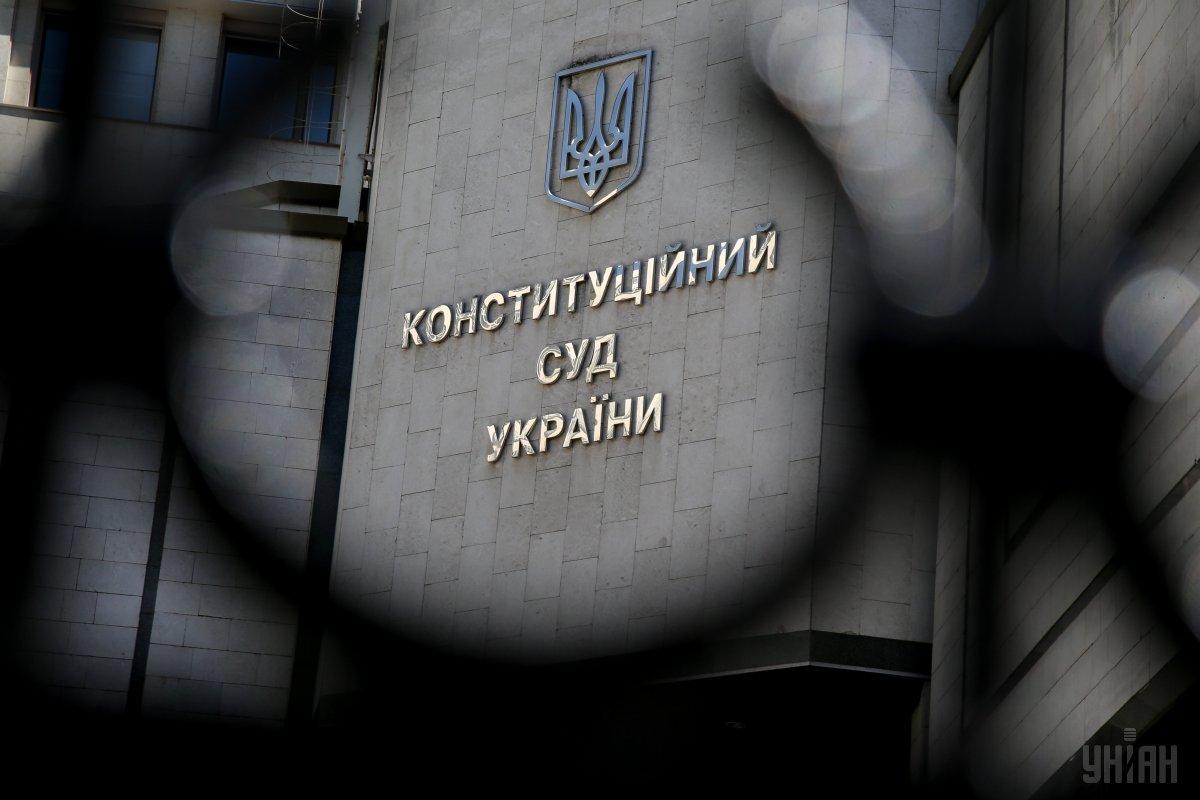 Ukraine's Constitutional Court / Photo from UNIAN
G7 Ambassadors welcome a decision taken by Ukraine's Constitutional Court that e-declaration for anti-corruption activists is unconstitutional.
"G7 Ambassadors welcome the Constitutional Court's ruling declaring e-declaration requirements for anti-corruption activists unconstitutional. This long-awaited decision strengthens the rule of law and civil society in Ukraine," says a statement on the Twitter account of the French Presidency of the G7 Ambassadors' Support Group in Kyiv on June 7.
Read alsoUkraine's court rules e-declaration of assets by anti-graft activists not constitutional
As reported by UNIAN, the Verkhovna Rada, Ukraine's parliament, on March 23, 2017, adopted the law on amendments to certain laws of Ukraine regarding the peculiarities of financial control of certain categories of officials, according to which members of anti-corruption NGOs, experts and other persons who directly or indirectly receive funding as international technical assistance are obliged to file declarations with details about their assets and property. The adoption of the law caused a significant public and international response, a number of representative offices of foreign states in Ukraine called it a "setback."
On March 22, 2018, the Verkhovna Rada refused to consider three bills that would cancel or postpone the deadline for submitting an electronic declaration by representatives of anti-graft NGOs.
On June 6, 2019, the Constitutional Court of Ukraine ruled on a motion filed by the Verkhovna Rada Commissioner for human rights and 65 lawmakers that mandatory electronic declaration of assets by activists fighting against corruption is not constitutional. The decision was published on June 7, 2019.