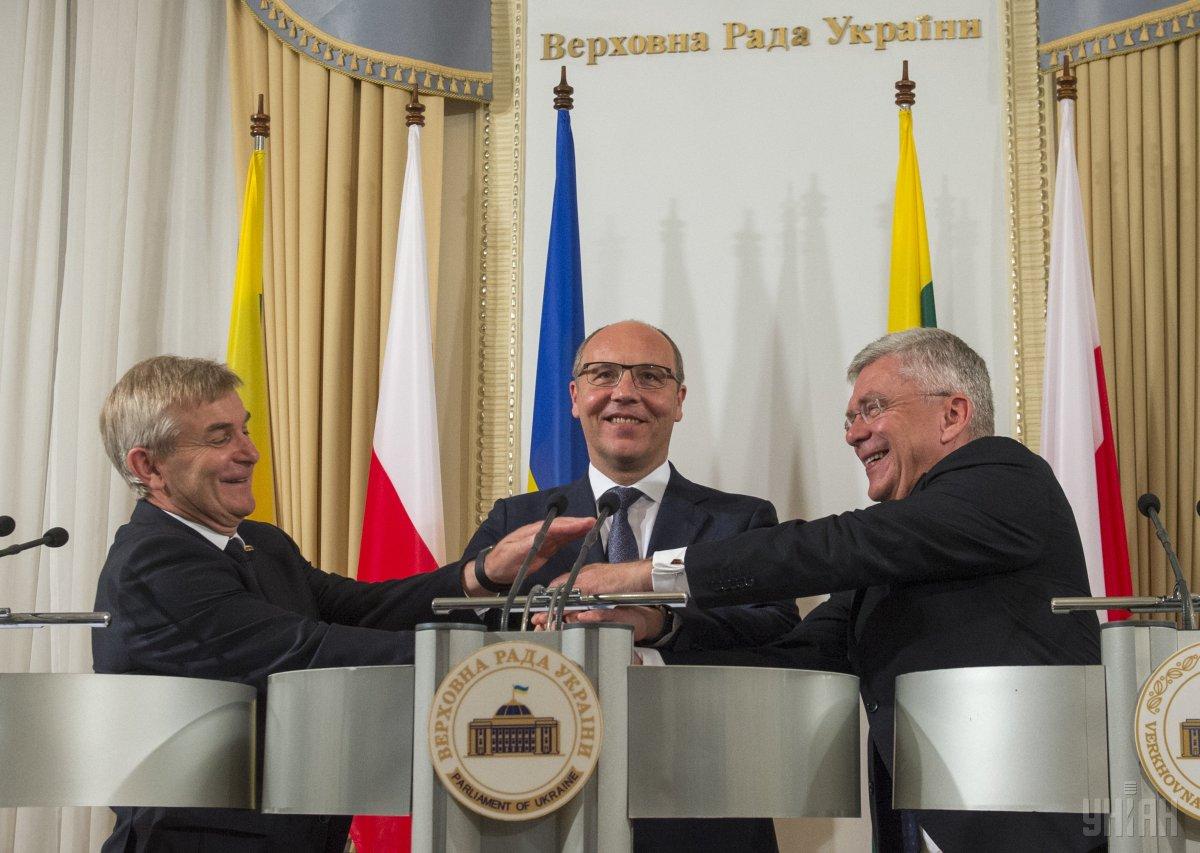 The 10th Ukraine-Lithuania-Poland Inter-Parliamentary Assembly took place in Kyiv / Photo fro UNIAN
Ukrainian Parliament Speaker Andriy Parubiy has said Ukraine has a very good chance of accession to the European Union in 2025-2027.
He made this statement after the heads of parliament of Ukraine, Lithuania and Poland had signed a resolution of the Inter-Parliamentary Assembly in Kyiv, setting dates for Ukraine's accession to the European Union.
"The key document that we've signed is our joint resolution and our action plan for the next period. It was very important for us that the action plan we've agreed includes [the provision] that we will adhere to the 2025-2027 Strategy. This is a strategic plan for Ukraine's way towards the EU," Parubiy said at a briefing on June 8, Channel 24 reported.
Read alsoZelensky, Juncker set date for Ukraine-EU summit
As was determined, during that period there is a window of opportunity for Ukraine's joining the EU. Therefore, a strategy was jointly developed that foresees steps needed to be taken to "make it all the way to the finals."
Parubiy signed a resolution following the 10th session of the Ukraine-Lithuania-Poland Inter-Parliamentary Assembly. "We've jointly determined that we see that time as a period of great chances for Ukraine on the way to the EU. Indeed, Poland will preside in 2025, and Lithuania will preside from 2025 to 2027," Parubiy said.
As was reported earlier, Ukrainian President Volodymyr Zelensky recently paid his first foreign visit as head of state to Brussels. There he met with leaders of the European Union, NATO, Poland, and Georgia. While visiting the EU, Zelensky stressed at each meeting that Ukraine would continue its path towards joining the European Union.
In addition, Zelensky and President of the European Council Donald Tusk announced that the Ukraine-EU summit would be hosted by Kyiv on July 8.