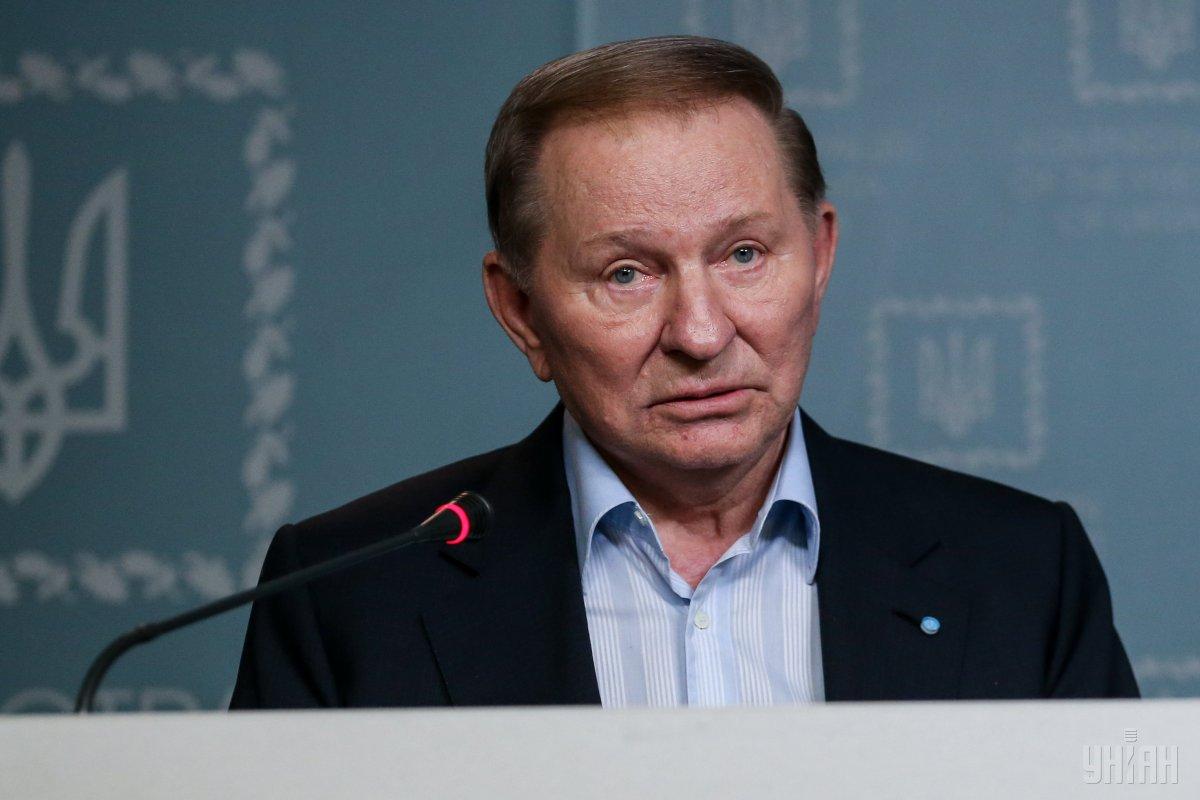 Kuchma has agreed to Zelensky's proposal to act as Ukraine's envoy / Photo from UNIAN
Serhiy Shefir, the first adviser to President Volodymyr Zelensky, has confirmed that businessman Victor Pinchuk has helped to persuade Leonid Kuchma to join the Minsk peace talks on Donbas again.
"We wanted to persuade Leonid Danylovych [Kuchma] to participate in the Minsk process, and he [Pinchuk] helped us with that," Shefir told theBabel. "And thank God, Leonid Danylovych agreed, because we believe that chances exist. But Leonid Danylovych said that when he came back and looked into the eyes of some people [before returning there], he saw no desire to resolve the issue."
Read alsoZelensky's spokesperson refutes reports on "ban on returning fire", "lifting Donbas blockade"
In addition, Shefir said that Kuchma agreed to the proposal to re-join the Minsk process only after he had put a question to Zelensky: "Will I see this [desire] in your eyes?" and received an affirmative answer.
Pinchuk, who is Kuchma's son-in-law, and Kuchma himself were reportedly spotted near the Presidential Administration's building on Bankova Street in the center of Kyiv late in May 2019.
Journalist of the Schemes: Corruption in Detail program Mykhailo Tkach earlier said that businessman Pinchuk unofficially visited Zelensky's office on the evening of May 31. In addition, journalists spotted a car of Pinchuk's guards and ex-president Kuchma's car at the same gate of Zelensky's presidential administration on May 28.
Speaking at a briefing on June 3, Presidential Press Secretary Iuliia Mendel said that Pinchuk arrived at the presidential administration on May 31, together with Kuchma, to discuss with Zelensky Kuchma's return to the Trilateral Contact Group (TCG) as Ukraine's envoy.
As UNIAN reported earlier, at a recent meeting of the TCG in Minsk, where representatives from Ukraine, Russia and the OSCE met, Kuchma proposed that the economic blockade of Russia-occupied Donbas be lifted. Kuchma described the latest meeting as constructive. According to him, he sees the return of prisoners of war, including Ukrainian sailors held captive in Russia, as a priority. He predicts that the issue will be resolved soon.
The swap of prisoners of war and a truce are key issues of the Minsk peace talks.