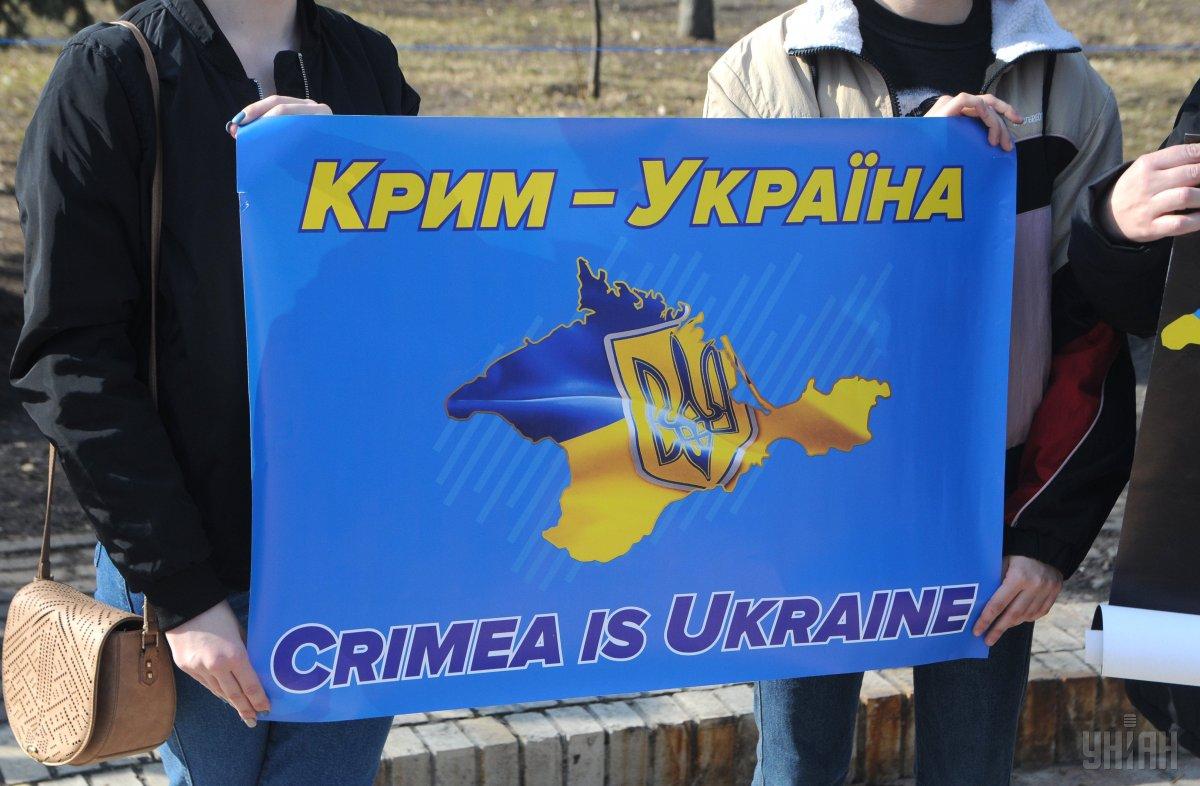 Photo from UNIAN
Ukrainian Foreign Minister Pavlo Klimkin has said international courts' verdicts in cases filed by Ukraine against Russia will force Moscow into talks, in particular, on the annexation of Crimea.
"I am sure Russia will be forced into sitting at the negotiating table at some point... There will be a decision of the international court regarding two fundamental conventions, including on the elimination of racial discrimination. There will be an international arbitration decision under the [United Nations] Convention on the Law of the Sea. And it's also quite clear what Russia has been doing. And it will have to discuss the consequences of such decisions," he told RFE/RL's Krym.Realii media project.
Read alsoRussia in The Hague Arbitration compares proclamation of Ukraine's sovereignty with Crimea "referendum"
According to him, at first, Russia "will be forced" into discussing humanitarian and environmental problems in Crimea.
"But then we will discuss the status of the annexed peninsula and [how] to end the occupation. Representatives of countries and international organizations may sit down at the negotiating table," Klimkin said.
The minister said Ukraine had offered the Russian Federation various formats and platforms for negotiations on Crimea after its annexation, but Russia rejected all proposals. Klimkin found it difficult to predict when the negotiations on Crimea might begin.
As UNIAN reported earlier, hearings are being held at the Permanent Court of Arbitration in The Hague on June 10-14 regarding the violation by Russia of Ukraine's rights as a littoral country.
On September 14, 2016, Ukraine initiated a dispute with the Russian Federation into the latter's violation of the UN Convention on the Law of the Sea.
In a statement, the Ukrainian Foreign Ministry noted that Kyiv is ready to prove in arbitration that Russia boldly violates Ukraine's sovereign rights to enjoy guaranteed rights in its sea areas and on the continental shelf in the maritime areas adjacent to Crimea, including the right to the natural resources of the continental shelf.
On January 16, 2017, Ukraine lodged a case with the UN International Court of Justice against the Russian Federation over numerous and systematic violations of the International Convention for the Suppression of the Financing of Terrorism and of the International Convention on the Elimination of All Forms of Racial Discrimination.
It also concerns the facts of repression against Ukrainian and Crimean Tatar activists in Russia-occupied Crimea.
The UN International Court of Justice on April 19, 2017, announced a decision, which partially satisfied Ukraine's claim seeking provisional measures against Russia. The measures relate to the International Convention on the Elimination of All Forms of Racial Discrimination.
The court indicated that Russia should refrain from further limitations on the ability of the Crimean Tatars to preserve their institutions, including the Mejlis. This decision was backed by 13 judges, three were against. It was unanimously decided that Russia should guarantee the availability of education in the Ukrainian language.