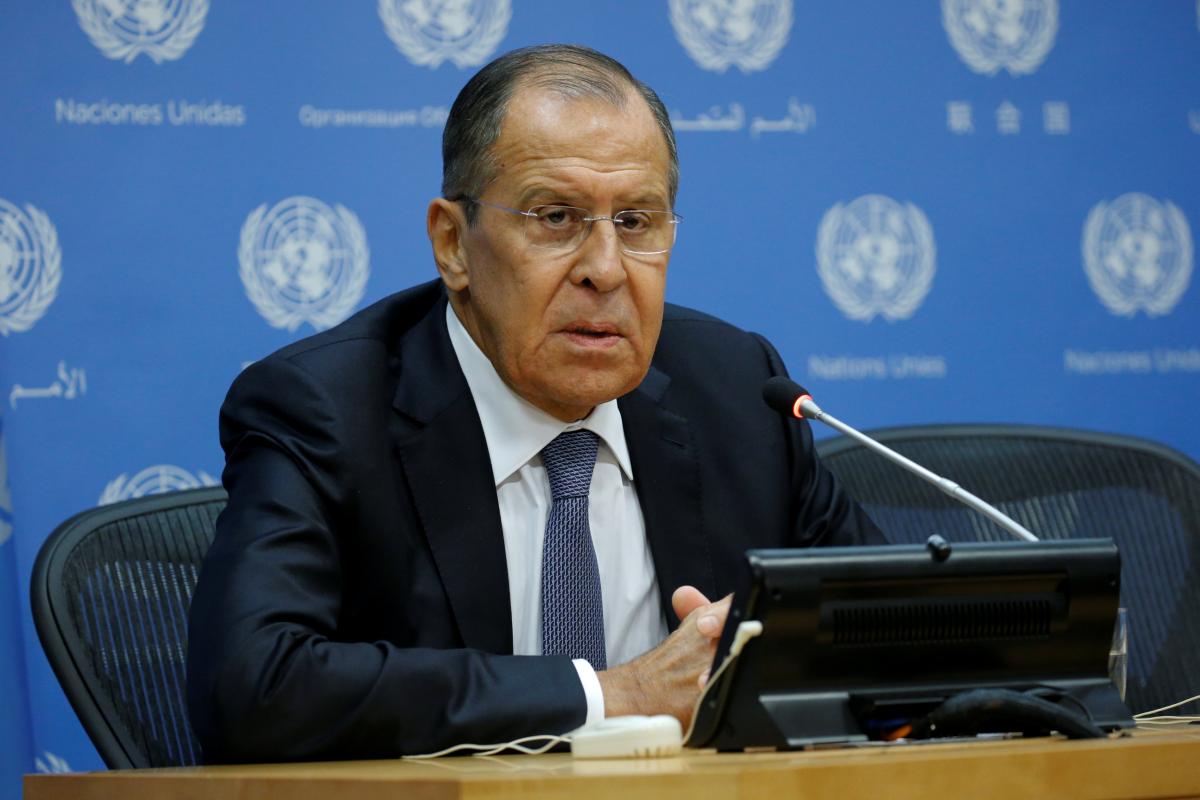 REUTERS
Russian Foreign Minister Sergey Lavrov has said Russia is not going to "make a gesture" for new Ukrainian President Volodymyr Zelensky's team to resolve the situation in Donbas.
Read alsoKremlin says Putin not planning to meet with Zelensky so far
"As for the question whether it is possible to make a gesture to get the process off the ground. You know, we have made so many positive gestures that it would be probably enough for other normal partners to start reciprocal movements," he said at the Primakov Readings international scientific expert forum, according to an UNIAN correspondent in Russia.
"Everyone must be honest. Everyone signed those Minsk agreements – they clearly state what actions the government of Kyiv and what actions Donetsk and Luhansk or as they are called ORDLO [Russia-occupied districts in Luhansk and Donetsk regions] should take. And it's impossible to blame someone else for the lack of progress," Lavrov said.
At the same time, he said that Western countries had "artificially created" a crisis in relations with Russia under the pretext of "what happened in Crimea and in the east of Ukraine."