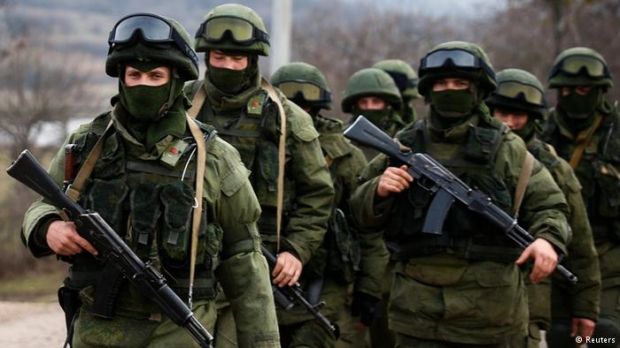 REUTERS
Almost a third of Russians support the occupation of the so-called "southeast of Ukraine" [a Russian propaganda term for Donbas, which is in the east of Ukraine], while another third would like to have an "independent state" there.
Read alsoVerdicts of international courts to force Russia into talks on Crimea – Klimkin
Answering the question, "What do you think about the political future of southeastern Ukraine," 29% of respondents said they would like it to become an independent state, while 27% said they would like it to become part of the Russian Federation, according to a public opinion poll conducted by Russian NGO Levada Center, an UNIAN correspondent in Russia said.
Some 17% of respondents said they would like the "southeast of Ukraine" to remain part of Ukraine, but it should be more independent from Kyiv.
Only 14% of respondents said they would like to see Donbas as part of Ukraine under the same conditions as it was before the crisis. At the same time, 13% could not answer the question.
Answering a question about costs Russia must pay in connection with the occupation of Crimea and to what extent they are "personally ready to pay," only 7% said "in full," 9% chose the answer "to a large extent," while 26% said "to some extent."
A total of 36% of respondents are absolutely not ready to pay for the occupation of Crimea, 17% do not believe that this burden will fall on ordinary citizens, while 5% could not answer.
The survey was conducted on May 24-29 on a representative all-Russian sample of the urban and rural population. A total of 1,616 people aged from 18 were questioned in 50 regions of Russia. The poll was conducted through personal formalized (face-to-face) interviews.