Mogherini: EU to review Minsk accords implementation in July
EU High Representative for Foreign Affairs and Security Policy Federica Mogherini says that the EU will late in July review the implementation of the Minsk agreements in connection with further sanctions against Russia.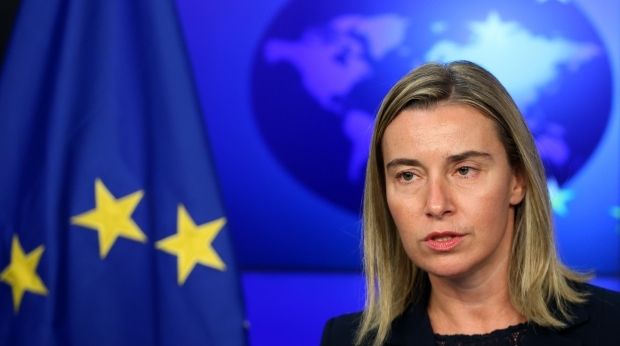 REUTERS
She announced this at the Brussels Forum while commenting on EU's recent decision to peg the EU sanctions against Russia to the full implementation of the peace accords, an UNIAN special correspondent in Brussels reported.
"Sanctions are related to this, because we have decided yesterday night that the lifting of the sanctions or keeping the sanctions will be linked only to the full implementation of the Minsk agreement. So the decision of the heads of state and government is that in the coming months, as you know, we don't have to take decisions these days because the sanctions we have in place are expiring at the end of July. Before the end of July we will make an assessment of where we are with the implementation," she said.
According to her, the Minsk agreements foresee that the control of the border, for instance, goes back to the Ukrainian authorities by the end of the year." If everything goes well, I would expect that sanctions will be linked to this and so would not be lifted before the full implementation of the Minsk agreement, but the decision formally will be taken later on," she added.
If you see a spelling error on our site, select it and press Ctrl+Enter