Russia wants proof of its military presence in Ukraine
A Russian representative at the Brussels Forum says that Moscow asks Kyiv to demonstrate any proof of Russian military presence in Ukraine.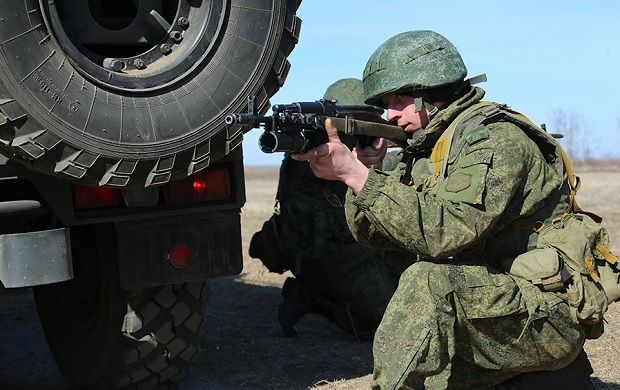 Russia claims no regular troops in eastern Ukraine / Photo from mil.ru
Chairman of Russia's Federation Council Committee on International Affairs Konstantin Kosachev says that Russia asks Ukraine to demonstrate proof of Russian military presence in Ukraine.
He announced this at the Brussels Forum, an UNIAN special correspondent reported.
"You would remember how Mr. [Ukrainian President Petro] Poroshenko presented five or six passports, Russian passports, for the audience. The same day, the Russian Minister of Foreign Affairs sent an official request to the Minister of Foreign Affairs of Ukraine: Please, give us any details, names, numbers, copies, anything. Until now, there is no answer. So everybody believes that that was evidence, but that was not evidence," he said.
"Same goes for very many other reports delivered by Mr. [Gen. Philip] Breedlove [who is Commander of the Supreme Allied Command Europe and U.S. European Combatant Command] or other Americans who are very much in favor of proving that Russia is involved. Russia is not involved with regular forces in southeastern Ukraine," he said.
U.S. Assistant Secretary of State for European and Eurasian Affairs Victoria Nuland, who was also attending the Brussels Forum, said in turn that it is impossible to have "win-wins without trust."
"We all want win-wins, that's what we've devoted our professional lives to, that's what we need for our populations, but without trust you can't do it and you're not going to have trust if you don't have truth. So when you have a country denying that it has troops in another country's territory, there's no trust," she said.
If you see a spelling error on our site, select it and press Ctrl+Enter