Poroshenko: firm hope for peace, but Ukraine will defend
Ukrainian President Petro Poroshenko says that there is firm hope for peace, but Ukraine is getting ready to defend its statehood.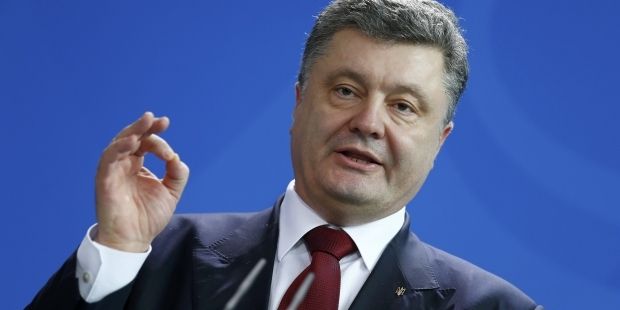 REUTERS
President Poroshenko said this in an interview on Inter TV Channel.
"What is happening now? War is here now, but firm hope for peace exists. And I as the Ukrainian president and Ukraine as a state are doing our best to ensure the restoration of peace. But we are also readying ourselves to defend the state, we are not daydreamers and we are doing everything if, God forbid, there is active offensive action against Ukraine, we could repeal the enemy with all the force and defeat it," the president said.
Poroshenko reiterated that Ukraine strictly and consistently fulfills the Minsk agreements.
"Ukraine strictly and consistently implements these steps. Firstly, we ceased fire, secondly, we withdrew heavy equipment and artillery, thirdly, we ensured active work of OSCE monitors, who are able to check the implementation of these agreements," he added.
If you see a spelling error on our site, select it and press Ctrl+Enter