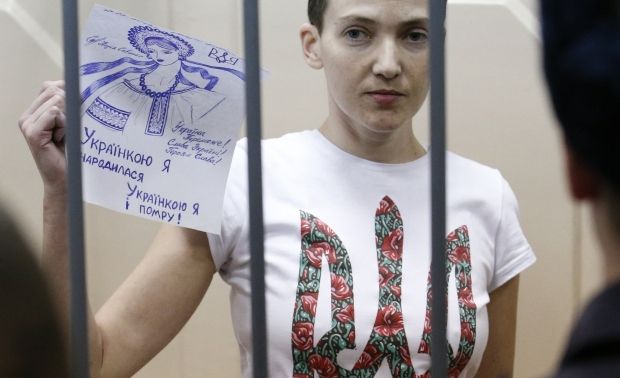 REUTERS
Alexander Kulikovsky, member of the Moscow Public Oversight Commission (ONK), a prisoners' human rights watchdog, shared this information with Russian News Agency TASS.
"ONK members have visited Nadia Savchenko today, nothing threatens her life, [her] conditions is satisfactory," he said.
According to Kulikovsky, Savchenko has said she is ready to end her hunger strike if her imprisonment is changed for house arrest.
As UNIAN reported earlier, Savchenko was taken to hospital due to the worsening of her health after a lengthy hunger strike. On March 13, she said she would continue the hunger strike until release from custody.