Dzhemilev: Crimea finds 'Russian world' short of cash, but plenty authoritarian
If a referendum were to be held in Crimea today no more than 20% of Crimeans would choose Russia as their homeland, leader of the Crimean Tatars and representative of the President of Ukraine on the Crimean Tatars Mustafa Dzhemilev said on Sunday at the United Nations, according to Ukrainian news broadcaster TSN.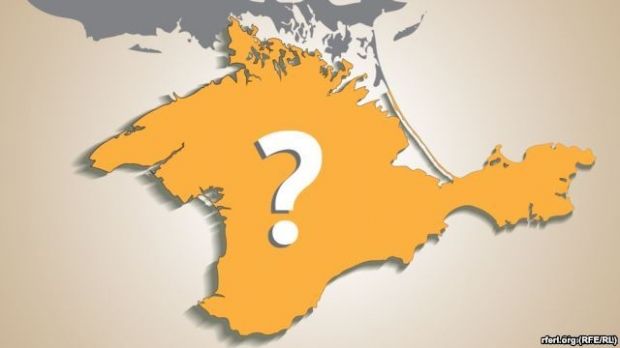 Graphic from RFE/RL
"But now even talking about a free choice, according to the law of the Russian Federation, is a criminal offense," Dzhemilev said.
According to Dzhemilev, fewer Crimeans now want to enjoy what he described as "an upside-down world."
"The anniversary of the coming of the 'Russian world' was met by the inhabitants of the peninsula with empty wallets and high prices," he said.
"The desired high pensions and salaries were erased - they cannot keep up with rising prices. The roads to the resorts are overgrown without holidaymakers, the railroads are rusting without trains, and fields are drying without the water of the Dnipro.
"The Kerch Bridge remains a chimera. Crimea is sobering up."
If you see a spelling error on our site, select it and press Ctrl+Enter