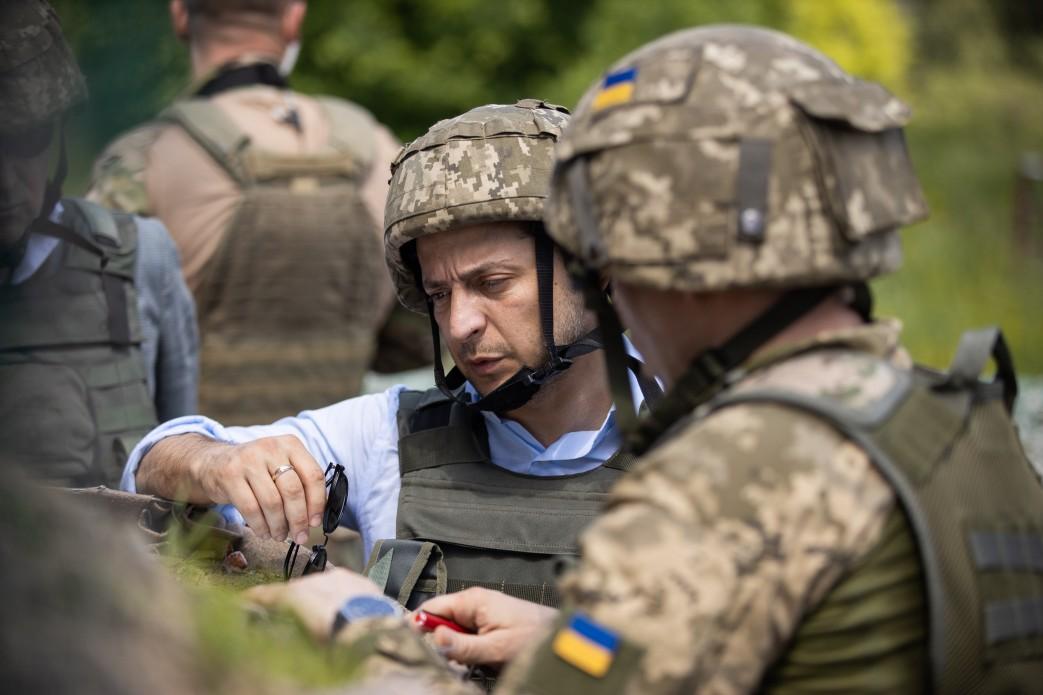 Presidential Administration
Ukrainian President Volodymyr Zelensky says he will discuss with German Chancellor Angela Merkel in Berlin the issue of ending the war in Donbas and new economic prospects.
"Among European countries, Germany ranks first in terms of trade with Ukraine and fourth in terms of investment in our economy. Volodymyr Zelensky will speak with Angela Merkel not only about ending the war, but also about new economic prospects [for the two countries]," the Presidential Administration wrote on Twitter on Tuesday.
Read alsoGerman foreign minister expects from Zelensky progress in fighting corruption
Overnight June 18, Zelensky arrived in Berlin for a one-day visit, it said.
As UNIAN reported earlier, Zelensky had called for tougher sanctions against the Russian Federation to liberate the occupied Ukrainian territories, namely Crimea and parts of Donbas.