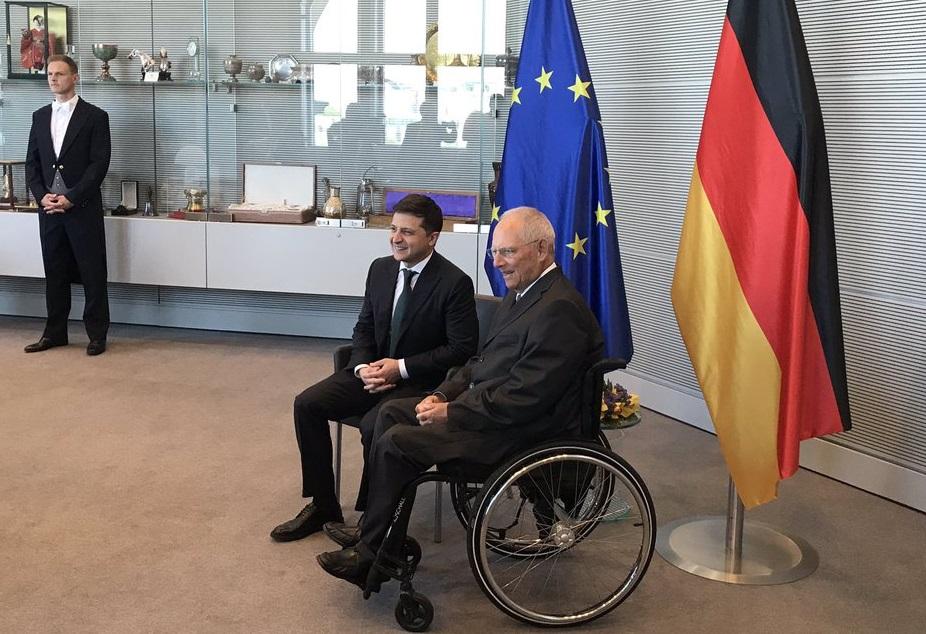 Melnyk Andrij Twitter
Ukraine's Ambassador to Germany Andriy Melnyk has said President of the German Bundestag Wolfgang Schäuble stressed that sanctions against the Russian Federation must remain in place until the war in Donbas ends.
"An extremely positive meeting of Ukrainian President [Volodymyr] Zelensky with President of the Bundestag Wolfgang Schäuble, who stressed that sanctions against Russia should be continued until the Kremlin ends the war in the east of Ukraine," Melnyk wrote on Twitter on June 18, 2019.
Read alsoZelensky calls for tougher sanctions against Russia to liberate Crimea, Donbas
In turn, the Administration of the President of Ukraine tweeted that during the meeting with the head of the Bundestag, Zelensky called on European countries to join the efforts to restore Donbas.
"We are starting the development of Donbas now. And Europe can help us here. We need to rebuild schools, kindergartens, or just roads that do not exist," Zelensky said.