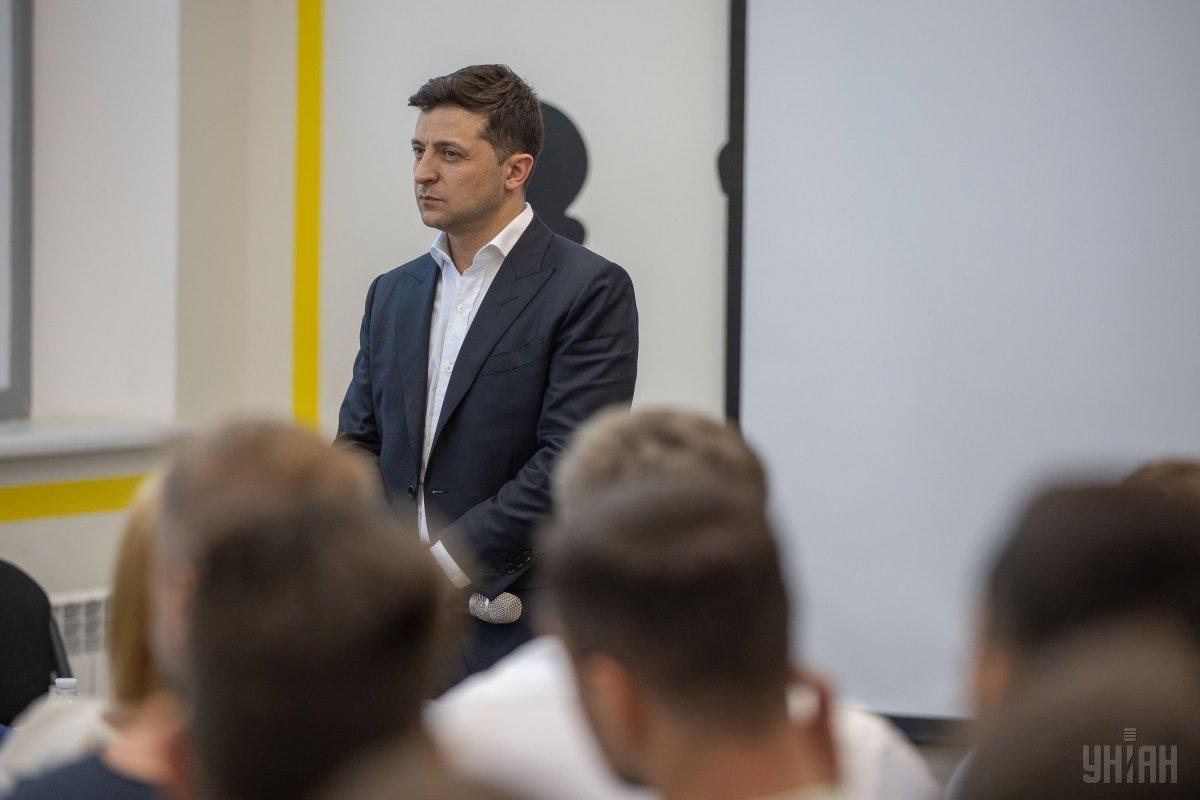 Zelensky says the oligarchs will sponsor both social and humanitarian projects / Photo from UNIAN
Ukrainian President Volodymyr Zelensky has invited Ukrainian oligarchs to help rebuild Donbas and has already agreed on investment with some of them.
"They will take on the responsibility for handling certain issues. For example, Mr. [Victor] Pinchuk will provide 24 families of our captured sailors with apartments and continue solving issues of social assistance for all military personnel. This is our agreement," Zelensky said at a meeting with business representatives in Kyiv on June 20, according to the TV news service TSN.
Read alsoForbes World's Billionaires 2019 list includes seven Ukrainians
He also announced agreements with Rinat Akhmetov on the abolition of the Rotterdam+ formula, a method of forming a price of a coal in power generation by thermal power plants in Ukraine. It was introduced in March 2016 and became effective in May 2016.
Akhmetov is also ready to invest in local medicine and roads. Zelensky said that the recent purchase of 200 ambulances for Ukrainian hospitals was the first result of such a deal.
"Mr. Ihor Kolomoisky will invest huge money in Donbas infrastructure, but he doesn't know about that yet," Zelensky said.
In addition, he stressed that oligarchs would not be given any easy terms and "no monopolies" would be allowed.
Zelensky recalled that during his recent visit to Germany and France he had met with representatives of large German and French businesses, who assured they were ready to assist Ukraine in implementing social and economic projects in Donbas.
"But this is our country, and we owe it. It is my opinion. I urge you not to stand aside and to join the funding of such projects both as investors and philanthropists," Zelensky said.
According to experts' estimates, over UAH 300 billion, or US$11.4 billion, is needed to rebuild Donbas, the presidential administration said.
"This will be a major reintegration project. And we will not wait for the end of the war [in Donbas]. We have already started this work. In the territories of Donbas controlled by Ukraine, we must clearly demonstrate the advantages of living in a decent, free and independent Ukraine to the people who are forced to stay in the temporarily occupied territories," Zelensky said.
He also stressed the need to create high-quality conditions at the crossing points on the contact line, repair old roads and build new ones, develop the economy and the social sphere.