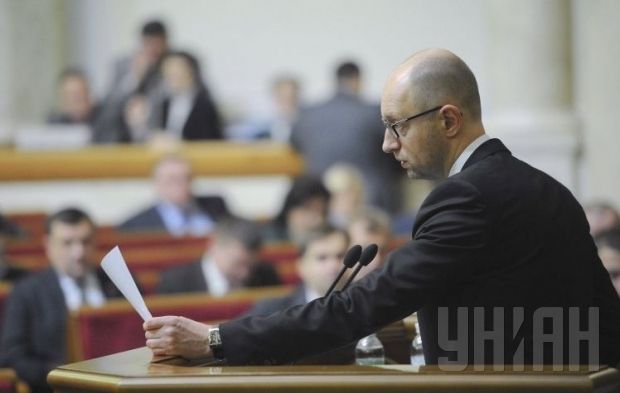 UNIAN
"The president has decided to establish a Constitutional Commission led by the head of the parliament, [as] the country needs a new constitution," Yatseniuk said.
"The will of the people should be determined through a referendum on a new Ukrainian Constitution."
Yatseniuk also said that "the president, parliament and government, together with the Ukrainian people and relying solely on the will of the people, will work out on a new European-like Constitution of Ukraine."
The new constitution, according to Yatseniuk, will grant additional powers as well as responsibilities to the regions, regulate the balance of power and provide for a new efficient and transparent judicial system, a system of prosecutor's office bodies, and facilitate fight against corruption.
"It is important that the Ukrainian people say 'yes' to a new Ukrainian Constitution," Yatseniuk said.