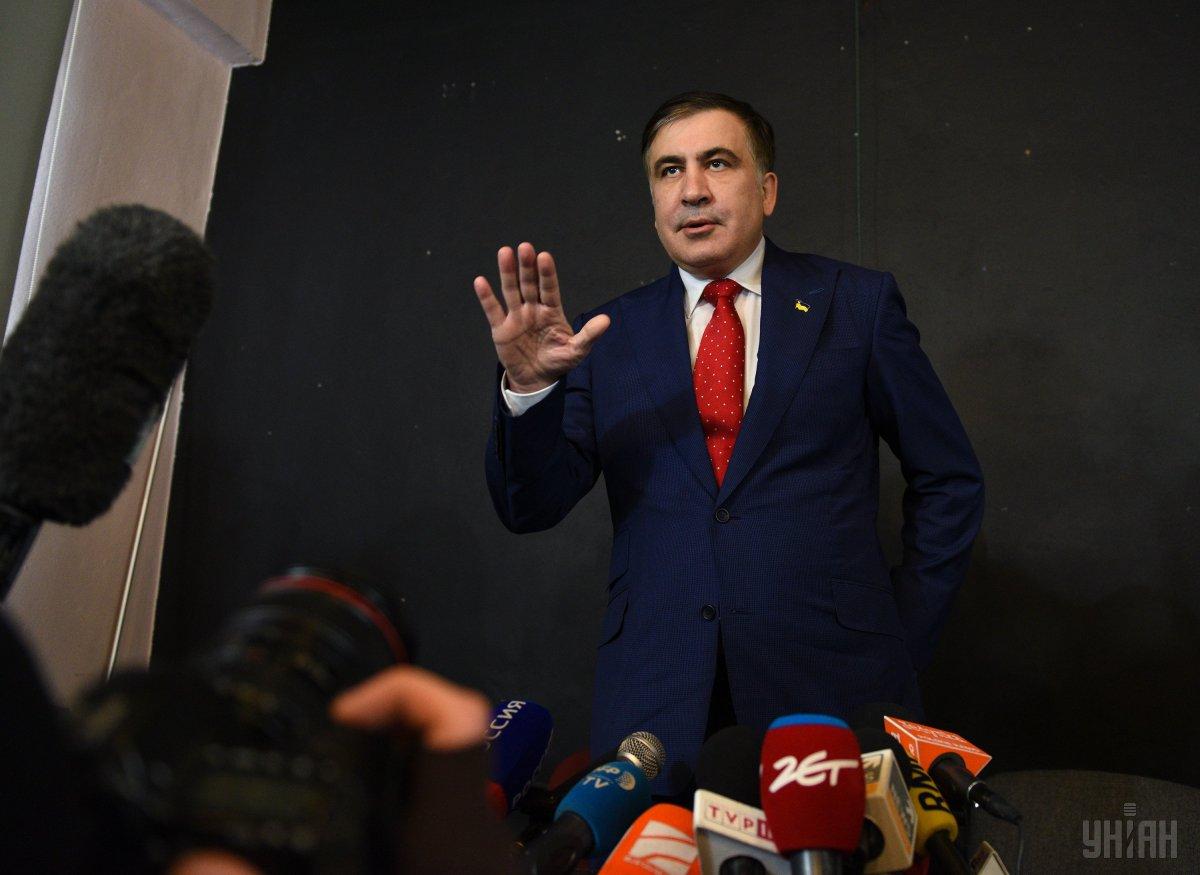 Mikheil Saakashvili / Photo from UNIAN
A Kyiv court ruled on June 21 that former Georgian President Mikheil Saakashvili is eligible to run in Ukraine's snap parliamentary elections on July 21.
The 51-year-old Saakashvili released a video on his Facebook page showing the judge reading the ruling on the validity of his residency in Ukraine, Radio Free Europe / Radio Liberty (RFE/RL) reported.
According to the election law, parliamentary candidates must be Ukrainian citizens who have lived permanently in Ukraine for at least five consecutive years prior to the vote.
The court ruled that Saakashvili resided in Ukraine from February 23, 2014, to June 6, 2019 – even though he was deported for more than a year and stripped of his citizenship under a decree by former President Petro Poroshenko.
Read alsoPresident Zelensky reinstates Saakashvili's Ukrainian citizenship
Saakashvili leads the Movement of New Forces party that, according to the latest polls, is not likely to cross the minimum 5 percent threshold to win party representation in parliament.
Saakashvili, a former ally of Poroshenko, served as governor of Ukraine's Odesa region for 17 months before resigning and accusing Poroshenko of corruption.
Both had been friends when they were university students in Ukraine during the 1980s and early 1990s. Saakashvili also served in the Soviet Border Troops at Kyiv's Boryspil Airport in 1989-90.
But after the two fell out, Poroshenko had Saakashvili deported from Ukraine on February 12, 2018, and stripped him of his Ukrainian citizenship.
President Volodymyr Zelensky reinstated Saakashvili's Ukrainian citizenship on May 28. Saakashvili returned to Kyiv the following day.