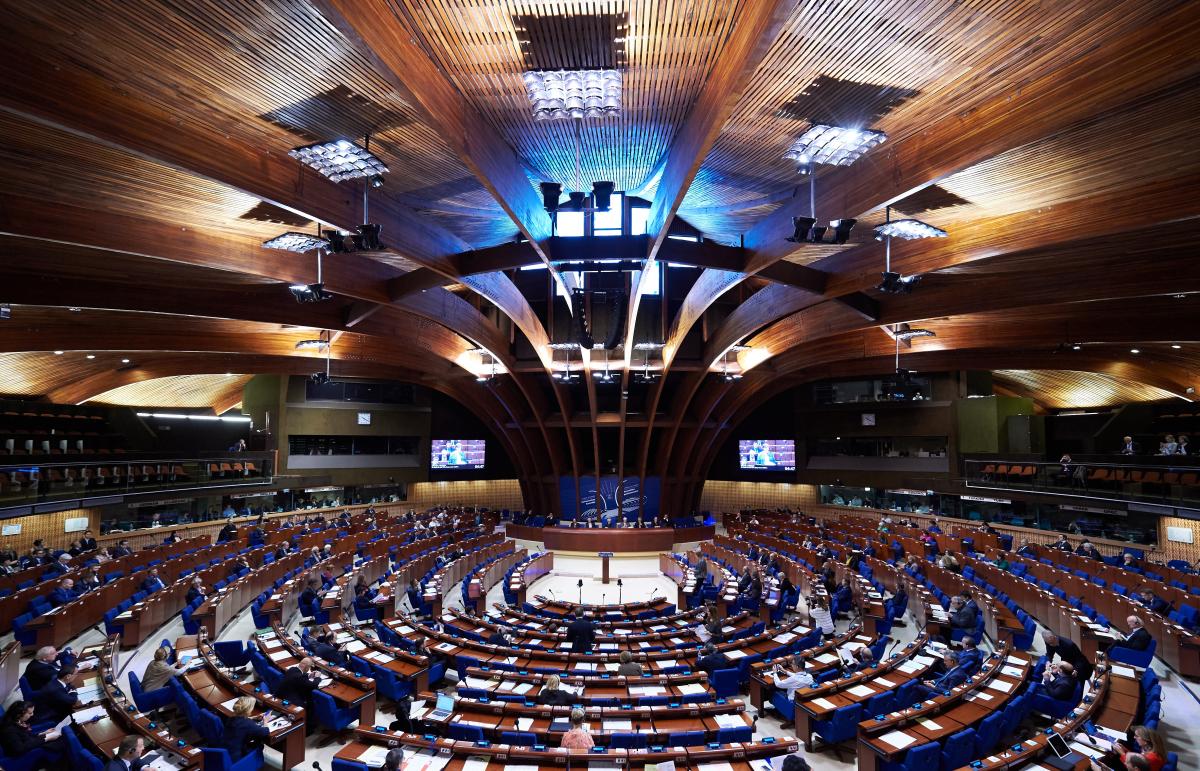 ©Council of Europe
The Ukrainian delegation to the PACE found itself in much more difficult conditions than in 2014, because the number of pro-Russian legislators was significantly increased due to the rise of populists and radical forces across the EU, that's according to Chairman of delegation of the Verkhovna Rada in PACE Volodymyr Ariev.
"The Ukrainian delegation today has a hard day in Strasbourg. Each PACE session in recent years was harder than the previous in the matter of sanctions against the Russian delegation. This one can be decisive," Ariev wrote on Facebook.
"The difference between 2014 and the present moment is who we confront. Then it was Moscow and a group of pro-Russian parliamentarians. Now it is Moscow, a group of pro-Russian parliamentarians, which significantly increased due to the rise of populists and radicals in the EU, as well as the leadership of the Council of Europe, Germany and France. Entente 2019," wrote Ariev.
Read alsoUkrainian MP warns EU parliamentarians will share responsibility for decisions against Ukraine
He states that the task of the Ukrainian diplomats has become more complicated by magnitudes, while their positions have weakened.
"Despite the fact that the delegation holds unity, we're seeing a broken unity of institutions and new conditions – a dissolved parliament (at times like these, all transitional parliaments are traditionally less listened to – everyone is waiting for the new composition), the half-appointed foreign minister and the president, who is not interested in the developments in PACE. Therefore, the result is unpredictable, despite our readiness to ensure a serious fight. We will do everything possible under these conditions," the people's deputy assured.
As UNIAN reported earlier, in April 2014, PACE deprived the Russian delegation of the right to vote and excluded its representatives from all governing bodies of the Assembly in connection with the annexation of Crimea.
Russia has not paid contributions to the Council of Europe since June 2017.
On May 17, 2019, foreign ministers of more than 30 states (of  47 member states of the Council of Europe) spoke in favor of the equal participation of all member states in the organization's statutory bodies, which could lead to the lifting of Russia sanctions.
On June 3, the PACE Regulatory Committee adopted a draft resolution, which provides for a more complicated procedure for imposing sanctions against national delegations in the Assembly. This draft resolution could finally be approved by the Assembly directly on June 24.