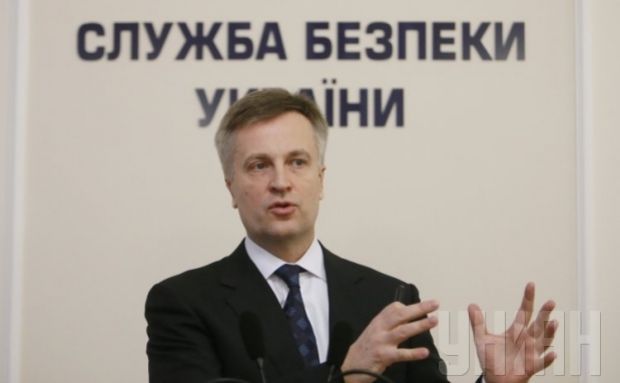 UNIAN
Nalyvaichenko was speaking with journalists in Kyiv after laying flowers at the memorial plaque to the Heroes of the Heavenly Hundred in the Academy of the SBU, according to an UNIAN correspondent.
"The Law enforcement agencies and Ukraine's SBU state security service are still ensuring public order in Odesa region. Moreover, we have strengthened counter-terrorism measures [taken] in Odesa with a steering group of the Security Service of Ukraine," he said.
According to Nalyvaichenko, SBU officers detained three more saboteurs in Odesa region, whom he said had explosives and planned to use them for attacks.
"Ukraine's SBU state security service and other law enforcement agencies are preparing for the next stage of the counterterrorist operation in Odesa region to completely sweep it of terrorist-minded groups or individuals," he said.