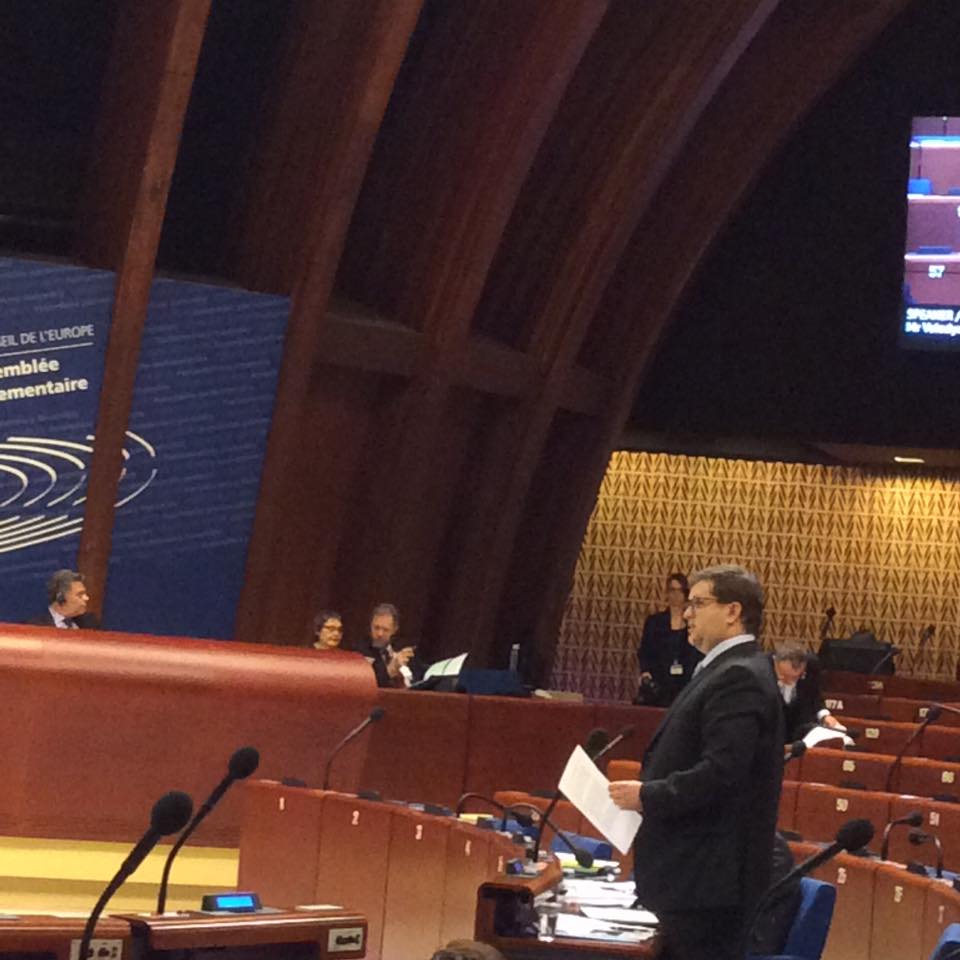 Iryna Gerashchenko / Facebook
The Ministry of Foreign Affairs of Ukraine is recalling the Ukrainian ambassador from Strasbourg for consultations following PACE's decision adopted overnight Tuesday, June 25, to have the Russian delegation return to the organization.
In a column for European Pravda, Foreign Minister of Ukraine Pavlo Klimkin called a "logical step" the Ukrainian delegation's move to announce the decision to suspend their work in the Assembly in a sign of protest against the return of the Russian delegates despite the fact that Russia never fulfilled any obligations imposed by PACE over aggression in Ukraine.
"Suspending participation in PACE is quite a logical step. But it's not forever, that's in order not to give the CoE to the mercy of Russia and its friends. It is much more difficult, in fact, with the Council of Europe. This is our legal and human duty – to participate in its mechanisms for the protection of human rights. Although the arsenal of these mechanisms is far from perfect, it's important. In all other respects, the CoE lost our confidence and it will be extremely difficult to restore it. Therefore, we're recalling our ambassador to the Council of Europe for consultations," Klimkin wrote.
Read alsoZelensky on Russia's return to PACE: "Pity that our European partners haven't heard us"
According to the top diplomat, the problem doesn't lie in the fact of the very return of the Russian delegation to PACE, it is rather about it being "an impetus to the creation of a new normality in relations with the Russian Federation."
As UNIAN reported earlier, overnight Tuesday, June 25, PACE adopted a resolution on changing the sanctions mechanism, inviting Russia to return to the Assembly's work without restricting their right to vote.
Ukraine and Georgia appealed against the authority of the Russian delegation in PACE.