U.S. Humvees have arrived in Ukraine/ Photo from UNIAN
An aircraft with the first batch of U.S. High Mobility Multipurpose Wheeled Vehicles (HMMWV), commonly known as the Humvee, arrived in Ukraine on Wednesday. Ukrainian President Petro Poroshenko examined their arrival and personally test-drove one of them.
At an official ceremony of meeting the Humvees, Poroshenko said that the Ukrainian troopers had been driving such type of vehicles for many years so far.
The first 10 Humvees Ukraine has already received from the United States will be transferred mainly to Ukraine's airmobile troops.
"Today the Ukrainian military will receive the first 10 armored Humvees under signed contracts. They're known in the army, and Ukrainian troopers have been driving Humvees for many years. Sitting behind the wheel of the Humvee, I've seen that this is an extremely effective and extremely powerful fighting vehicle, which is now waited by the Ukrainian airmobile troops, the Ukrainian special forces, the Ukrainian army," Poroshenko said.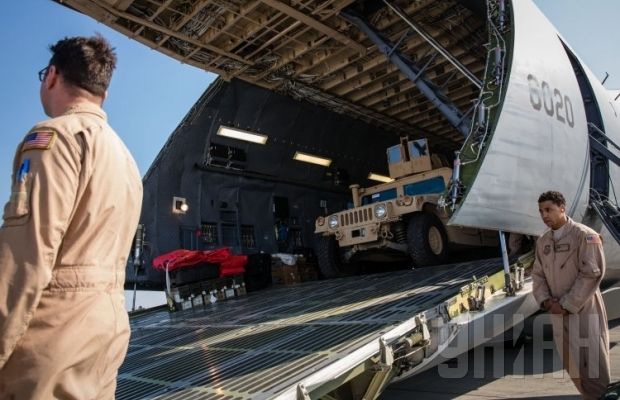 UNIAN
UNIAN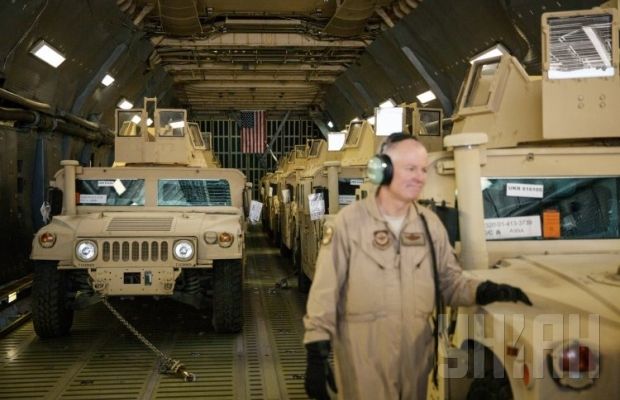 UNIAN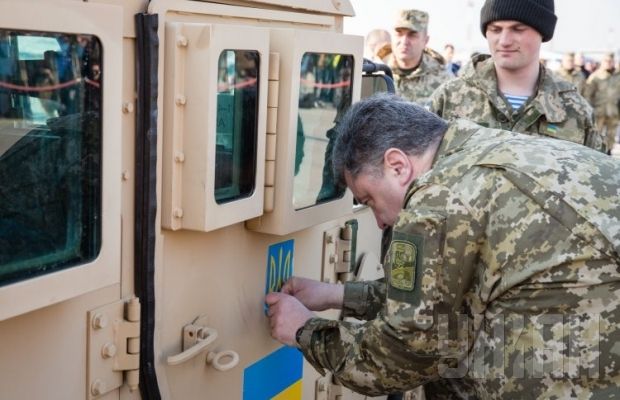 UNIAN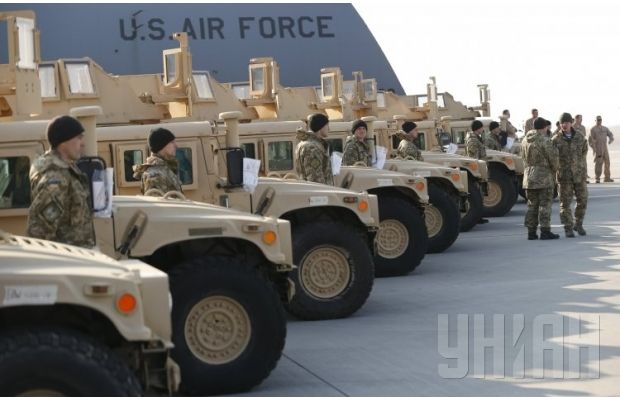 UNIAN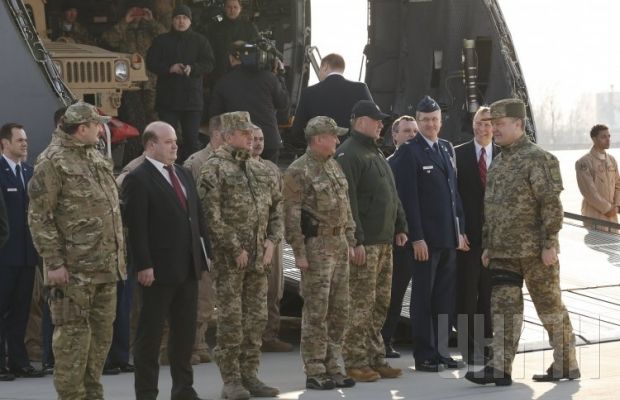 UNIAN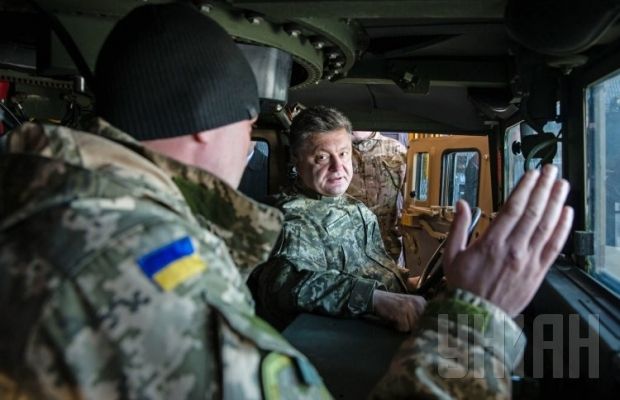 UNIAN
According to him, all the vehicles that Ukraine has received today will be transferred primarily to highly mobile units of the Ukrainian airmobile troops. "[They will be] immediately sent to the anti-terrorist operation zone in eastern Ukraine," he said.
All the non-lethal weapons worth $75 million from the United States will arrive in Ukraine in the next 45 days, Poroshenko added.