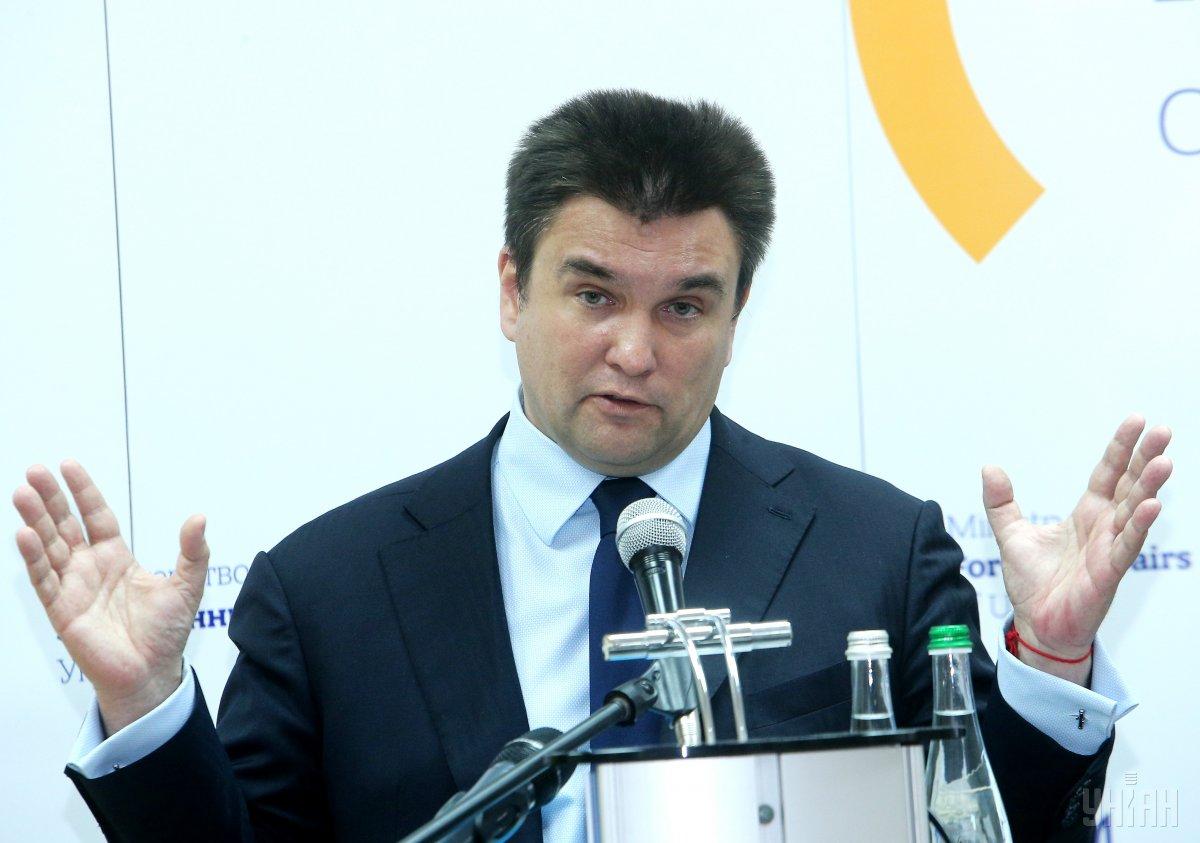 Photo from UNIAN
Minister of Foreign Affairs Pavlo Klimkin believes that his ministry had full authority to send a response to a Russian note on the trial of Ukrainian POW sailors without the president's consent.
Speaking with Ukrayinska Pravda, Klimkin responded to President Volodymyr Zelensky's outrage expressed at a press conference earlier on Wednesday: "Of course, we, as the Ministry of Foreign Affairs of Ukraine, had all the powers to formulate such a note. This note was within the framework of our communication and our litigation at the international tribunal."
According to the top diplomat, the Ukrainian note fixes exclusively Ukraine's international legal position and does not contain "any political nuances" or fundamentally new issues.
"We don't need additional coordination in this context because the Foreign Ministry is authorized to lead this case, too, both on the international tribunal, and on other courts. And this is our position," Klimkin said.
Read alsoZelensky slams Klimkin over response to Russia's diplomatic note on the release of POW sailors
The minister insists that MFA Ukraine is in full right to exchange such correspondence.
Klimkin stressed that the note demands that Russia execute the ruling of the international tribunal on the release of Ukrainian sailors. Responding to a question on whether the minister's personal attitude to the president was the reason for not consulting Zelensky, Klimkin noted that he "doesn't comment on emotions", but added: "I see that I have tactical and strategic differences on countering Russian aggression ... Therefore, in these conditions, I do not consider it possible to help anymore.
"Also, Klimkin said that he could discuss with the president the existing misunderstanding," if the latter wishes."
As UNIAN reported earlier, earlier Zelensky expressed outrage at Klimkin's actions, who, without consulting the head of state, responded to Russia's note on the captured sailors. The president said, in particular, that he had learned about Ukraine's international moves via the internet, or rather, from Ukrayinska Pravda, and that he did not see the response to the Russian note.