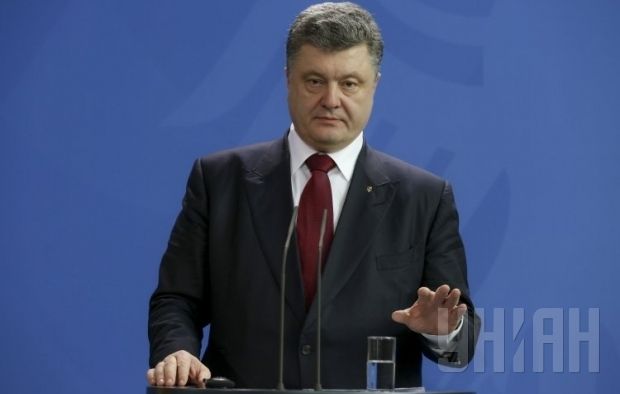 Putin doesn't invite Poroshenko to Moscow V-E Day parade / Photo from UNIAN
The Ukrainian presidential administration announced this in response to a request from Ukrainian news magazine Novoye Vremya.
"The database of incoming and outgoing correspondence at the presidential administration has no entry that President Petro Poroshenko has been invited to a ceremony in Moscow in commemoration of the 70th anniversary of the victory in Europe during World War II, scheduled for May this year," the administration's official response reads.
According to media reports, Russia has sent invitations to many international leaders. The Kremlin expects that about 30 heads of state are to attend the ceremony.
However, the invitation was declined by leaders of Germany, the United Kingdom, Poland, Latvia, and Slovakia. President of the European Council Donald Tusk also isn't going to attend the Moscow ceremony.