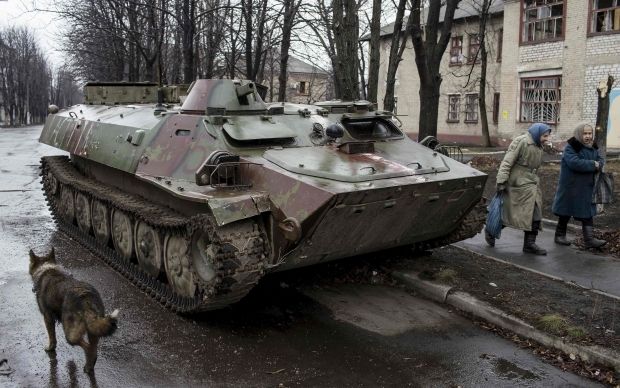 REUTERS
The press office said that after the trip Davies is to report to his colleagues about the situation on the ground, after which a decision is to be made about the size of UK assistance to Ukraine.
According to the press service, the governor of the Donetsk region Oleksandr Kikhtenko told the British peer that Russia has been transporting modern heavy equipment - tanks, infantry combat vehicles, artillery systems, etc. - into the territory of Ukraine through its open borders.
According to a statement, in the near future Davies plans to visit the frontline to personally investigate whether the militants have been violating the Minsk agreement and continuing to use heavy artillery in the region.