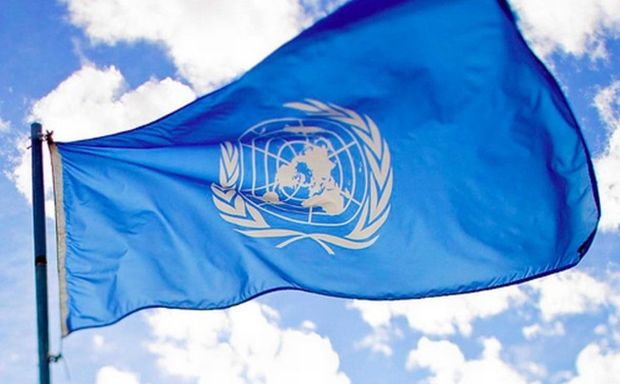 43 UNHRC member countries call on Russia to implement Minsk accords / Photo from gunmagazine.com.ua
They call on Russia to make Russian-backed illegal armed formations in Donbas implement the Minsk agreements and immediately stop attempts to violate the truce.
"We call on the Russian Federation which signed the Package of Measures and joined the Declaration, to use all of its influence to press the illegal armed groups to fully comply with the Minsk Agreements and immediately halt their ceasefire breaches as documented by the OSCE Special Monitoring Mission. We condemn in the strongest terms the violence and abuses committed by the aforementioned illegal armed groups. We further call for unfettered access by all legitimate humanitarian actors to all affected areas as well as for prompt and unimpeded delivery of humanitarian assistance while strictly adhering to international principles and Ukrainian law," the statement reads.
The UNHRC also welcomed Ukraine's efforts to protect human rights.
"We commend the continuing efforts of Ukraine to promote and protect human rights on all of its territory within its internationally recognized borders as recognized by General Assembly resolution 68/262 of 27 March 2014 and welcome the cooperation of the Government of Ukraine with the OHCHR and its Human Rights Monitoring Mission deployed in the country on the Government's invitation in March 2014, which has included technical assistance," the statement said.
The statement lists the direct causes behind the worsening of the situation with human rights protection in Ukraine, namely the occupation and illegitimate annexation of the Crimea by Russia and the presence of illegal armed groups in Donetsk and Luhansk region.
The UNHRC said that the situation in Crimea requires the focused attention of the international community and expressed the deepest concern regarding the continuing detention in Moscow since last July of Nadia Savchenko, member of the Parliament of Ukraine and Ukrainian delegate to the PACE.
"We are also concerned over the fate of other Ukrainians detained on the territory of the Russian Federation and in some cases deprived of Ukrainian citizenship, as has been the case of Ukrainian filmmaker Oleh Sentsov. We strongly urge the Russian authorities to release them immediately and call on the international community to increase its pressure on Russia to this end," the statement said.