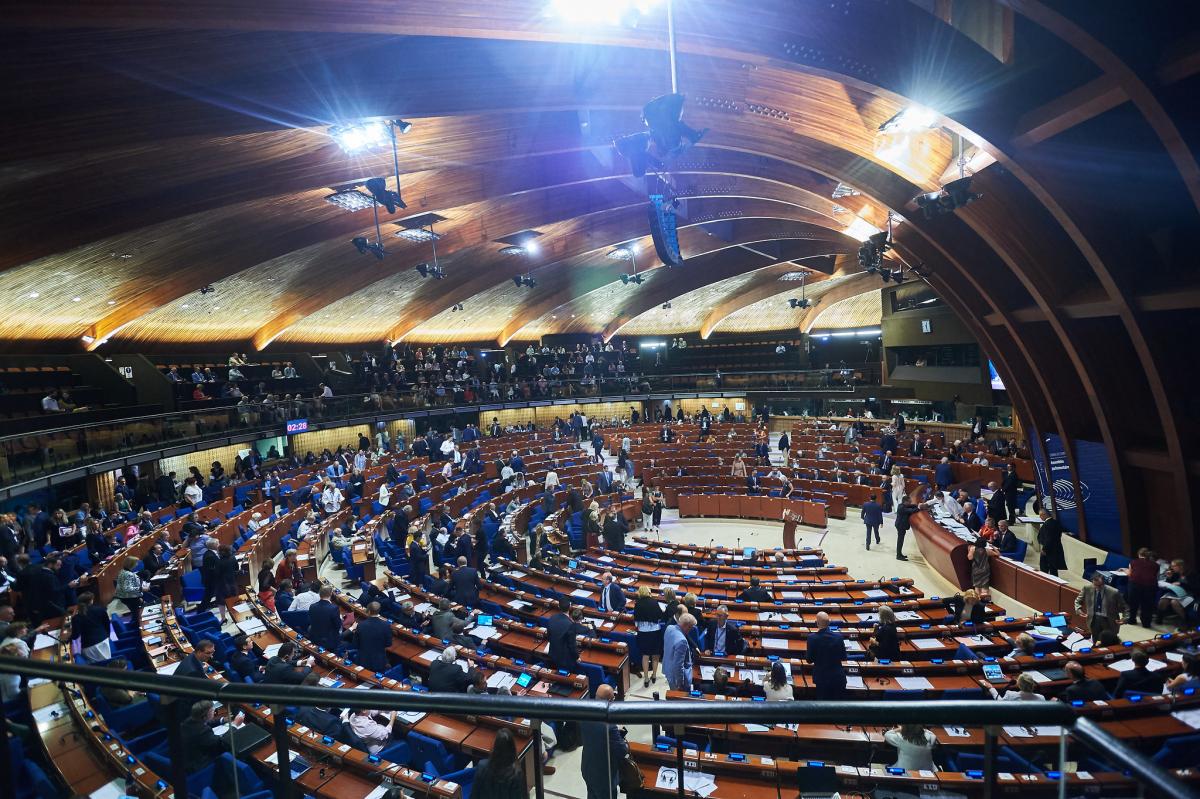 Photo from Council of Europe/ Ellen Wuibaux
President of the Parliamentary Assembly of the Council of Europe (PACE) Liliane Maury Pasquier says Ukraine has the commitment to invite the Assembly to observe elections.
"I have to highlight that Ukraine, as a member of the Council of Europe, is under the monitoring procedure of the Assembly and has the commitment to invite the Assembly to observe presidential and parliamentary elections," she said in a statement posted on the PACE's website on July 3.
Read alsoUkraine disinvites PACE election observation mission
In her response to a letter from Ukrainian Parliament Speaker Andriy Parubiy, who on July 2, 2019, informed that Ukraine had disinvited a PACE election observation mission, the PACE president said she regretted the Ukrainian parliament's decision to withdraw its invitation to the Assembly to observe the July 21 early parliamentary elections.
According to her, the Assembly had a long practice, going back to 1994, of working with Ukraine on the observation of elections, which had enabled "significant improvements" in the country's legal framework and electoral practices.
She said she was ready to continue discussions, to improve relations between the Assembly and the Ukrainian Parliament and its PACE delegation.
As UNIAN reported, the PACE in April 2014 deprived the Russian delegation of the right to vote and excluded its representatives from all of the Assembly's governing bodies over the annexation of Crimea. In this regard, Russia has not paid contributions to the Council of Europe since June 2017. Many PACE members and politicians considered such actions of Russia blackmail.
On June 25, 2019, the PACE adopted a resolution titled: "Strengthening the decision-making process of the Parliamentary Assembly concerning credentials and voting." The document was supported by 118 parliamentarians, 62 voted against with 10 abstentions. In connection with this decision, the mechanism for imposing sanctions, which had been in force at the PACE before, was canceled.
On June 26, 2019, the PACE supported a resolution approving the credentials of the Russian delegation without imposing any sanctions. Some 116 parliamentarians voted for the corresponding resolution, 62 voted against and 15 abstained.
The delegations of Estonia, Georgia, Latvia, Lithuania, Poland, Slovakia, and Ukraine to the PACE decided to leave the summer session ahead of schedule in protest of the reinstatement of the Russian delegation.
The early parliamentary elections in Ukraine are scheduled for July 21.