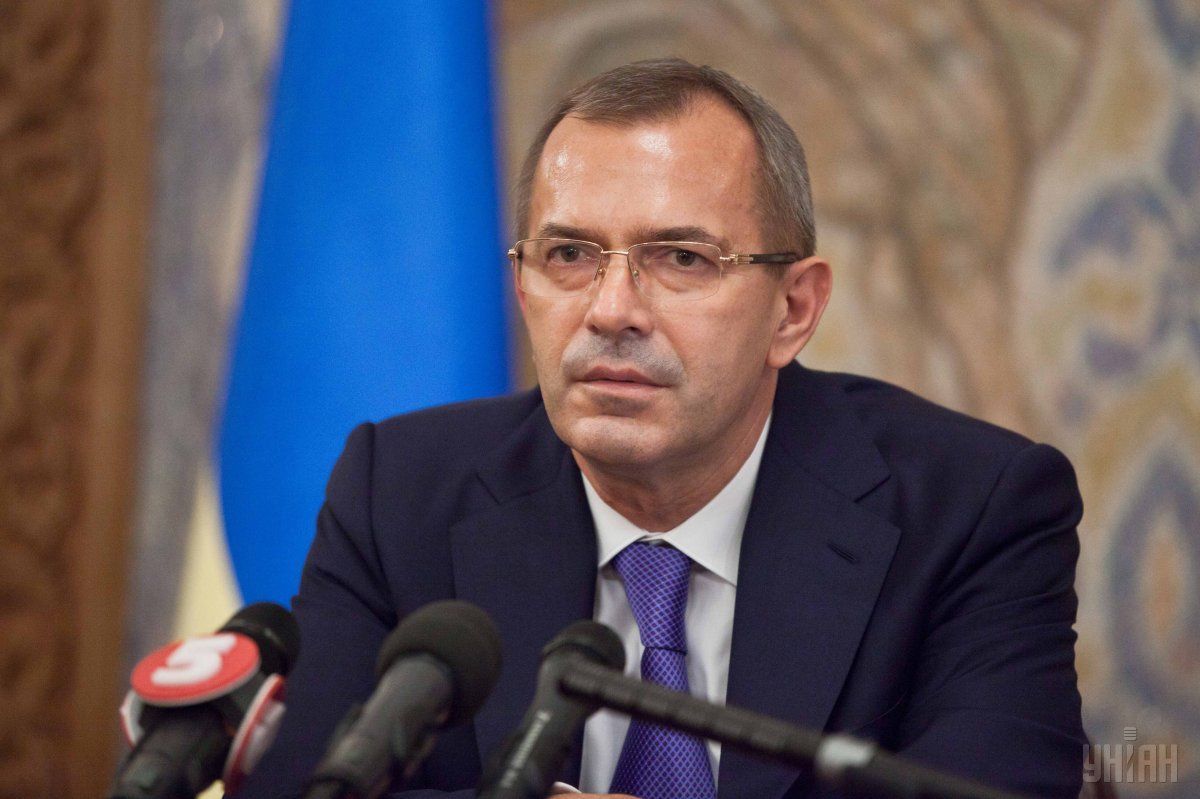 Andriy Kliuyev / Photo from UNIAN
The Central Election Commission (CEC) has overturned its previous decision to register video blogger Anatoliy Sharij and fugitive ex-president Viktor Yanukovych's ally Andriy Kliuyev as candidates running for parliament in Ukraine.
"The CEC has unanimously canceled the registration of Andriy Kliuyev as a candidate running for parliament in single-member constituency No. 46," civil network NGO OPORA said on Facebook on July 3.
Citing the CEC meeting, the NGO noted that the grounds for canceling his registration were as follows: "1). Witnesses of Yanukovych's State Guard testify that Kliuyev accompanied the former president while crossing the border with the Russian Federation. 2). In December 2016, Kliuyev participated in court sessions in Moscow. 3). International mail has repeatedly failed to reach Kliuyev in Donetsk 4). Lawyers and Kliuyev himself asked to send notifications to an address in Moscow region. 5). According to the SBU, Kliuyev left the territory of Ukraine in 2014, after that he did not cross the official border crossing points."
Read alsoRally held in Kyiv in protest against registration of pro-Russia candidates running for parliament (Photos)
In addition, OPORA notes that the CEC had also unanimously canceled the registration of another candidate running for parliament Anatoliy Sharij, nominated by the Party of Sharij.
"The decision was made on the basis of the evidence provided: An SBU letter dated July 3 proves that Sharij left Ukraine via the Zernove checkpoint on January 24, 2012, heading for the territory of the Russian Federation by the Kovel-Moscow train. After that he did not return to Ukraine. On July 22, 2012, the Netherlands informed the PGO [Prosecutor General's Office] about his refugee status. The SBU says Sharij has been absent in Ukraine since January 24, 2012. Courts and law enforcement agencies were notified by Interpol during different periods about Sharij's stay in the Netherlands and Lithuania," the NGO said.
As reported by UNIAN, in pursuance of rulings by Ukraine's Supreme Court, the CEC on July 2 decided to register Kliuyev and Sharij.
On July 3, Chairman of the Verkhovna Rada, Ukraine's parliament, Andriy Parubiy, addressed the Prosecutor General's Office, the Security Service of Ukraine and the State Border Service with a request to provide information whether the two candidates and former First Deputy Prosecutor General Renat Kuzmin had been residing in Ukraine in the past five years, which is a requirement for candidates running for parliament.