General Staff: ATO veterans to return to service in case of full-scale attack on Ukraine
The veterans of the Anti-Terrorist Operation can return to military service within a few hours if there is a full-scale military attack on Ukraine, Acting Speaker of the General Staff of Ukraine Vladyslav Selezniov said at a briefing in Kyiv on Friday, according to an UNIAN correspondent.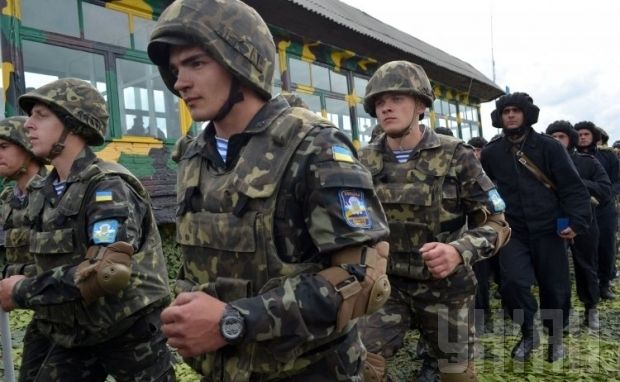 UNIAN
"First of all, the military reserves of Ukraine will involve the demobilized soldiers," Selezniov said.
"According to the Law 'On Amendments to the Law on Military Duty and Military Service' adopted by the Verkhovna Rada of Ukraine on March 19, 2015, by the end of a special period all of [the demobilized soldiers] will have the rights and responsibilities of reservists, and if necessary they should report to their military units on the orders of their commanders," he said.
According to Selezniov, this step is necessary to strengthen the defense capability of Ukraine, which despite the steady implementation of the Minsk agreements and the intention to resolve peacefully the conflict, must be ready for any eventuality.
"If Ukraine faces a full-scale military attack on it, veterans with extensive combat experience will return to military service within a few hours and take up positions on the defensive line. Thus, the Ukrainian army will quickly strengthen its defense," he said.
If you see a spelling error on our site, select it and press Ctrl+Enter