Stoltenberg: Putin's allegations another example of propaganda
The latest allegations by Russian President Vladimir Putin, who accused the West of trying to undermine his rule and destabilize his country, is another example of propaganda, NATO Secretary General Jens Stoltenberg said in an interview with Voice of America in Washington on Thursday, according to Ukrainian newspaper Yevropeiska Pravda.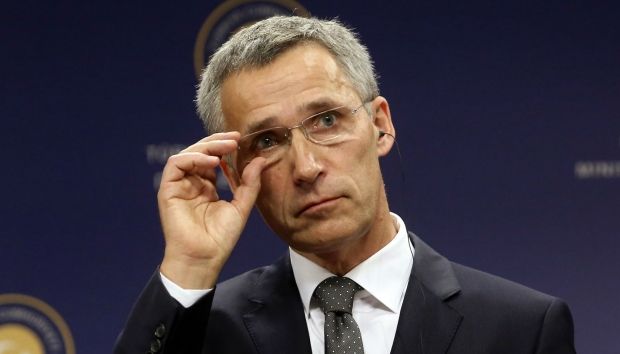 REUTERS
"It's just another example of the type of propaganda that Russia is doing in many different frameworks," Stoltenberg said.
"The truth is what NATO does is a response to the aggressive actions we have seen by Russia in Ukraine. We're doing that in a defensive and proportionate way, totally in line with all our international obligations," he said.
Stoltenberg also called on Russia to lower tensions by meeting its obligations under the February 12 Minsk Agreement, which he insisted was still "the best basis for finding a peaceful solution to the conflict" in Ukraine, despite the numerous current violations.
The NATO Secretary General also criticized Russia for holding what he described as a pattern of snap military exercises, which he said were increasing tensions across Europe.
"For us it is important to avoid situations, misunderstandings, accidents that spiral out of control. And this large number of snap exercises is not contributing to stability," Stoltenberg said.
If you see a spelling error on our site, select it and press Ctrl+Enter