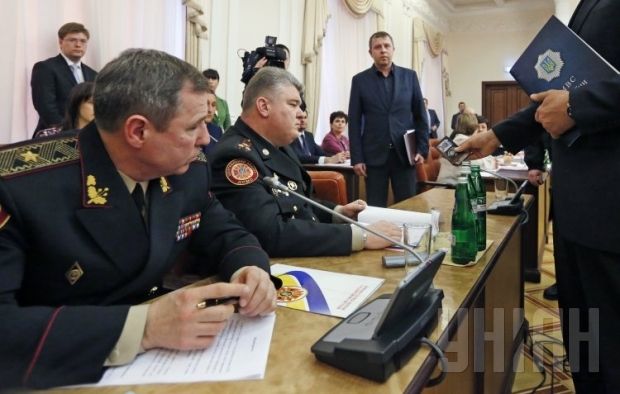 UNIAN
The decision was announced by the investigating judge of Pecherskiy District Court in Kyiv, Iryna Litvinova.
"Pursuant to Articles 185, 190 of the Criminal Procedure Code of Ukraine, the investigating judge has decided to return to the main investigation department of the Interior Ministry of Ukraine the petition of the deputy chief of the department of the Interior Ministry Kozhukhovsky on the use of remand in custody with regard to Sergiy Bochkovsky for his being involved in a criminal proceeding," Litvinova said.
Announcing her decision, the judge has noted that the preliminary investigation bodies did not provide reasonable evidence when submitting the application for charging Bochkovsky of a criminal offense under Part 5 of Article 191 of the Criminal Code of Ukraine (embezzlement of another's property, which has been entrusted to the person or was in his management, committed on a large scale or by an organized group).
As UNIAN reported earlier, today the Chief of Investigation Department of Interior Ministry of Ukraine Vitaliy Sakal said that the investigation would ask the court to use the measure of restraint in the form of taking under arrest Sergiy Bochkovsky and his deputy Vasyliy Stoyetsky.
They were charged with organizing fuel purchase criminal schemes from private companies at inflated prices. They were detained on March 25 during a televised meeting of the Cabinet of Ministers.
It was reported on Facebook by Maidan activists that Bochkovsky is to be released on Saturday at 1200.
Bochkovsky himself said he was not guilty and was ready to undergo a lie-detector test.