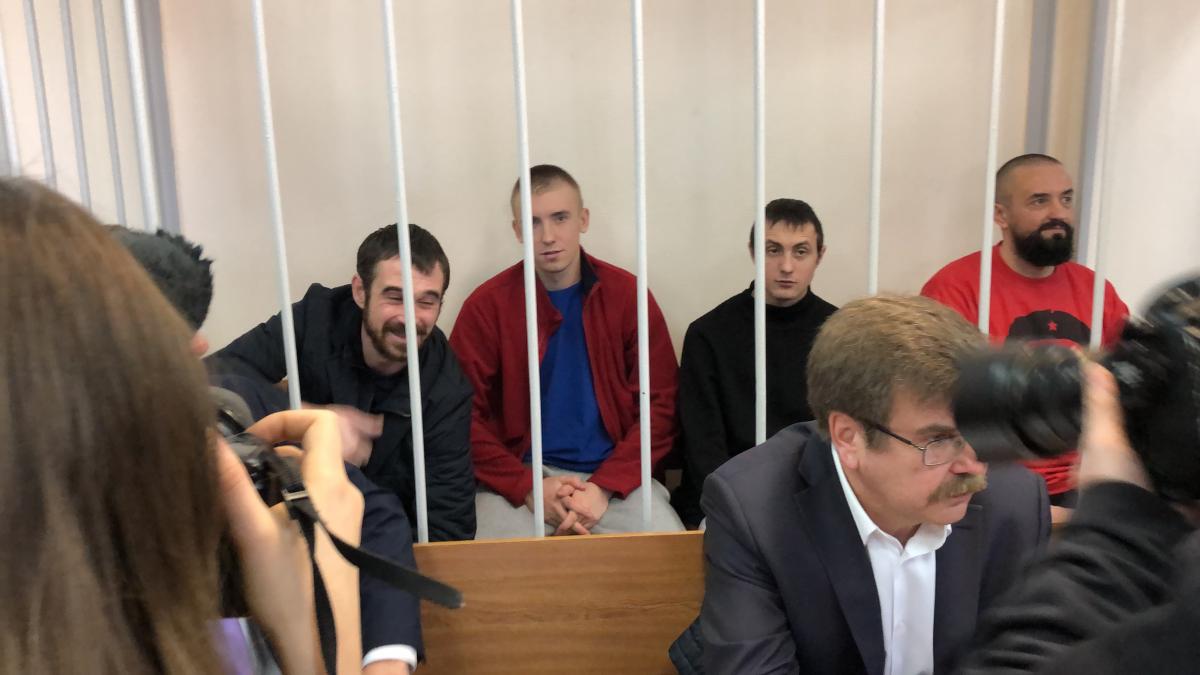 Photo by Roman Tsymbaliuk
Chief of the General Staff of the Armed Forces of Ukraine Ruslan Khomchak has said the statement by Russian President Vladimir Putin at a news conference in Japan's Osaka about the Ukrainian sailors detained by Russia in 2018 was another manipulation and misleading.
In an interview with ArmyInform, the new information agency of the Ministry of Defense of Ukraine, Khomchak commented on the fact that during a press conference in Japan, justifying himself before world journalists for the aggressive and illegal actions of the Russian security forces in the Kerch Strait, Putin referred to his [Khomchak's] words that the conflict had been allegedly provoked by the Ukrainian side.
Read alsoMFA Russia admits possibility of releasing POW sailors from custody before end of "trial"
"It was exclusively a propaganda manipulative statement. Simply put, a lie. Putin once again confirmed the title of a large manipulator. The Kremlin's owner once again tried to describe the situation in his favor, distorting reality. This is another confirmation that the war continues on all fronts using different methods, including cynical manipulations. There have been quite a lot such examples of misleading the international community over the years of Russian aggression," he said.
As UNIAN reported earlier, Putin told a news conference in Japan's Osaka on June 29 that the new Ukrainian Army's chief of staff, Ruslan Khomchak, had allegedly admitted that the very attempt of Ukrainian boats to pass through the Kerch Strait was a provocation by the then-president of Ukraine Petro Poroshenko.
At the same time, in an interview with RFE/RL released on June 13, Khomchak, in fact, said that the incident near the Kerch Strait was a Russian provocation.
The Hamburg-based International Tribunal for the Law of the Sea (ITLOS) said in May that Moscow should release the sailors immediately. The Kremlin rebuffed the call.