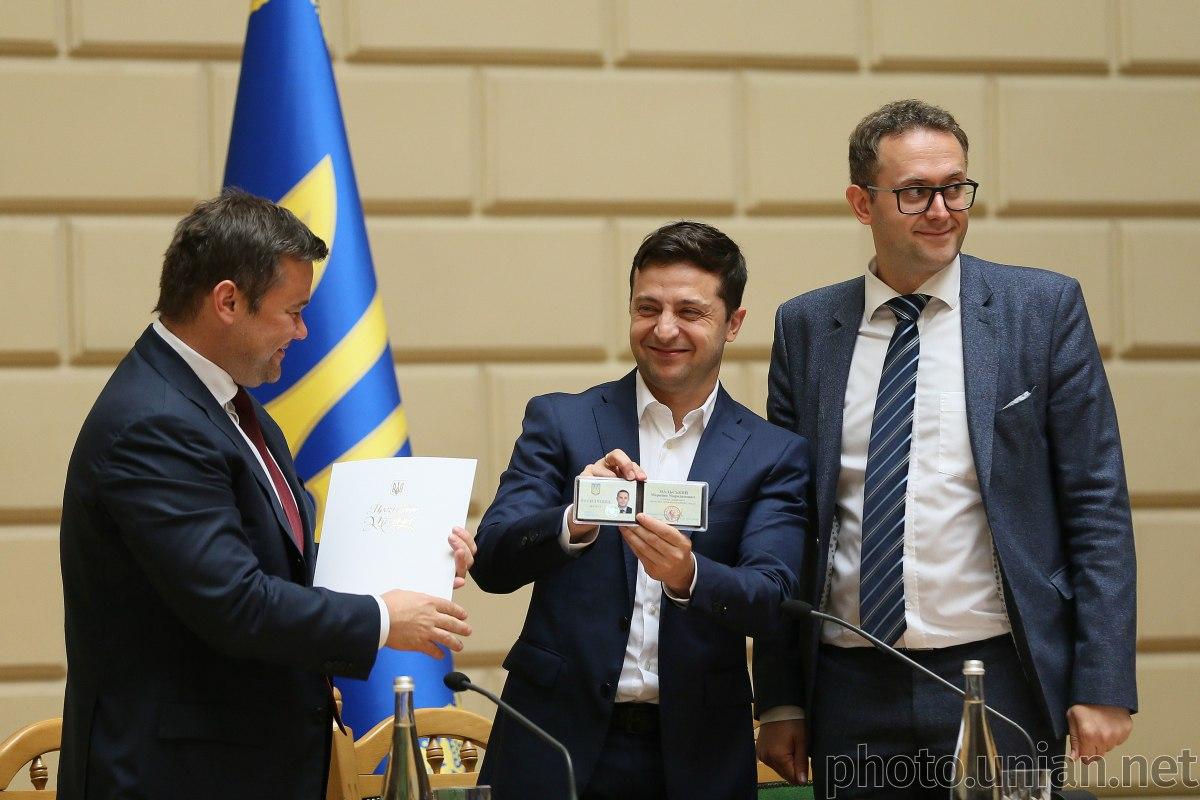 Photo from UNIAN
Ukrainian President Volodymyr Zelensky has appointed Markiyan Malsky as new Head of Lviv Regional State Administration.
During the conversation with opinion leaders and representatives of local authorities in Lviv on July 6, the president reminded the residents of Lviv could elect a regional head among three candidates in social networks, according to the president's press service.
In turn, Malsky said the proposal to lead the region had been a surprise for him.
Read alsoZelensky appoints acting heads of Poltava, Odesa regions
"However, we all have to work to make Ukraine a strong and powerful state," he said. According to him, such important areas as medicine, education, science, road management will start working at a new level only when Ukraine is economically powerful.
Malsky said he is hopeful for the support and efficient cooperation with volunteers, public activists and local deputies.
"The region has all the chances and is most ready to introduce the best European practices. We can be a platform for a variety of projects," Malsky said.
Zelensky asked the audience about the main problems and challenges facing Lviv region, in particular, the problem of waste disposal and recycling in Lviv, as well as the labor migration of Ukrainians abroad.
Malsky assured a number of measures would be taken to stop the outflow of the working-age population, namely the improvement of working conditions and decent salaries.
"It is necessary to work on attracting investors who will consider Ukraine not only as a cheap labor nation," Malsky said.
According to him, companies raise salaries of their staff not to lose it. For its part, local authorities should focus on the social sphere, medicine so that people do not have to look for better living conditions.
Malsky also emphasized the importance of creating business conditions. "Those who come back with money mostly face bureaucracy. And then we are surprised that we do not have them. That is why there is an understanding of the need to work on deregulation and de-shadowing," he said.