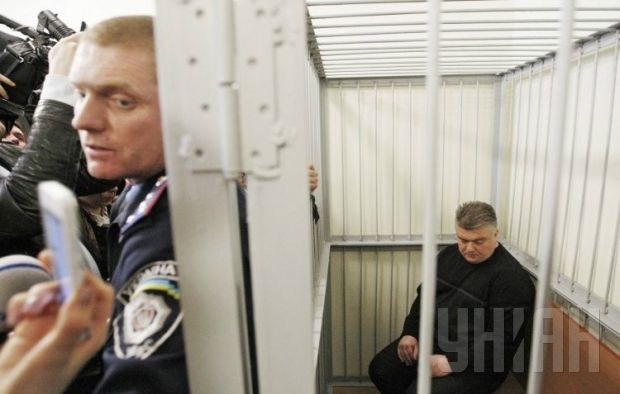 Bochkovsky hasn't been invited to any investigatory activities. / Photo from UNIAN
The lawyer shared his view with UNIAN in a comment.
"There is Article 211 of Ukraine's Criminal Procedure Code, which states that an [accused] person should be either sent to jail or freed. Taking into account the fact that the court hearings were over, there are no grounds to keep him in court or in a court's detention center, the court guards should take him out of the court building. If during this period, which lasts until 0100 Kyiv time on Saturday he isn't taken to court again, then he should be freed under Article 211, Part 2," the lawyer said.
According to Fedorenko, if the court doesn't decide on pre-trial restrictions, the person who was accused should be taken out of court. The longest period when the person could be kept in a pre-trail detention center without a court decision is 60 hours. Thus, the temporary term should expire 60 hours after the moment of detention.
The lawyer said that the investigator and the prosecutor have got the opposite view.
Fedorenko said he hadn't got materials Ukrainian Interior Minister Arsen Avakov was speaking about, claiming that there are new accusations to be added to the case to prove the need to arrest Bochkovsky.
Fedorenko claims that the materials he received from the investigator earlier had no grounds to prove that Bochkovsky had committed a crime.
Bochkovsky hasn't been invited to any investigatory activities either, the lawyer added.
"They didn't officially invite us to participate in the investigatory activities – they neither called us nor notified," he said.
As was reported earlier, Serhiy Bochkovsky and his deputy Vasyl Stoyetsky were charged with organizing fuel purchase criminal schemes from private companies at inflated prices. They were detained on March 25 during a televised meeting of the Cabinet of Ministers.