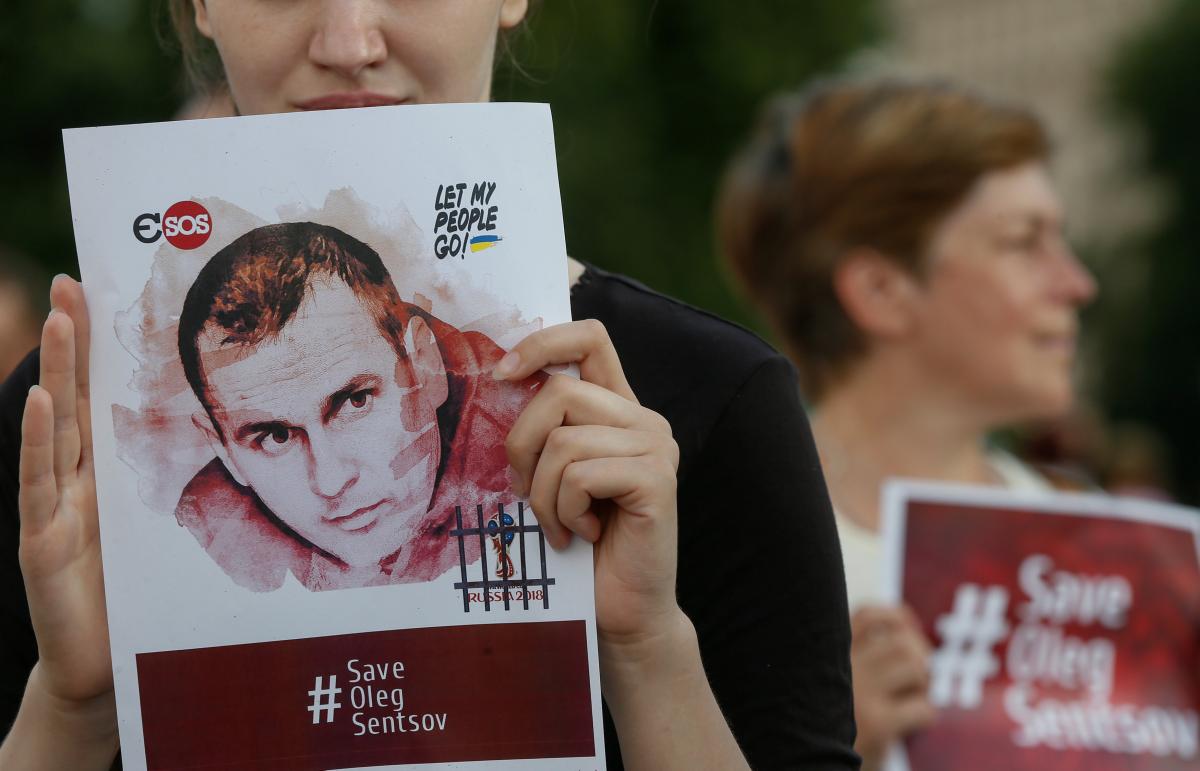 REUTERS
Participants of the #SaveOlegSentsov global campaign have drafted an appeal to European Union High Representative for Foreign Affairs and Security Policy, Vice-President of the European Commission Federica Mogherini, asking her for real actions to address the issue of Ukrainian political prisoners illegally held in Russia.
Read alsoKremlin hostages: Five years of Sentsov and Kolchenko's captivity in Russia (Video)
"Once again we appeal to the European Union so that they take a number of important steps, namely: to appoint a representative for the occupied Ukrainian territories in Crimea and Donbas; to establish the permanent monitoring of court hearings over political prisoners [in Russia and the occupied Crimea], to support the process of adopting the European legislation like the Magnitsky Act, etc.," head of the Board at Center for Civil Liberties Olexandra Matviychuk wrote on Facebook on July 7.
On the eve of EU-Ukraine summit, hosted by Kyiv on July 8, Matviychuk published a draft appeal, which is open for signature by public organizations at the link tinyurl.com.
"July 13 will be the birthday of the Ukrainian director Oleh Sentsov, who received the Sakharov Prize for Freedom of Thought 2018 (established by the European Parliament). He has been celebrating it in the colony in the far north of the Russian Federation for the sixth year in a row. Despite the apparent absurdity of allegations, the numerous demands of international organizations, public appeals from the leaders of different countries and the vigorous support campaign, nothing is changing for the better," reads the document.
"Instead, the situation only worsens. The number of Ukrainian political prisoners in Russia and the annexed Crimea has now exceeded 100. The practice of kidnapping and torture continues in the occupied Donbas. Contrary to the Minsk Agreements, captives in eastern Ukraine have been waiting for more than four years to be released," it added.