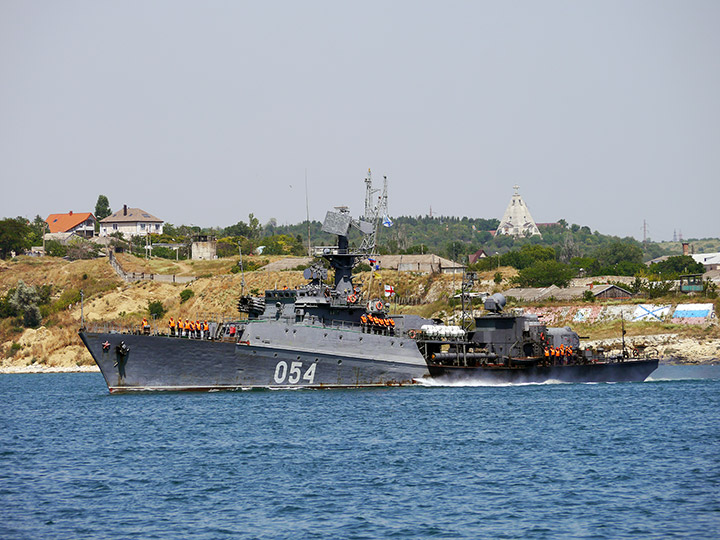 kchf.ru
Russia has strengthened its grouping in the Sea of Azov with the Yeysk small anti-submarine corvette of the Russian Navy's Black Sea Fleet.
Read alsoOSCE PA adopts Luxembourg Declaration condemning Crimea annexation, militarization – Ukrainian MP
On July 8, it passed a bridge arch near the city of Kerch, heading for the Sea of Azov, as reported by the Ukrainian military portal.
The Yeysk ship is assigned to the Novorossiysk naval base of the Black Sea Fleet of the Russian Navy and is part of the 181st division of small anti-submarine ships of the 184th brigade of water area protection.
In 2017, the vessel underwent dock repairs at the 13th ship repair plant in the Russian-occupied city of Sevastopol.