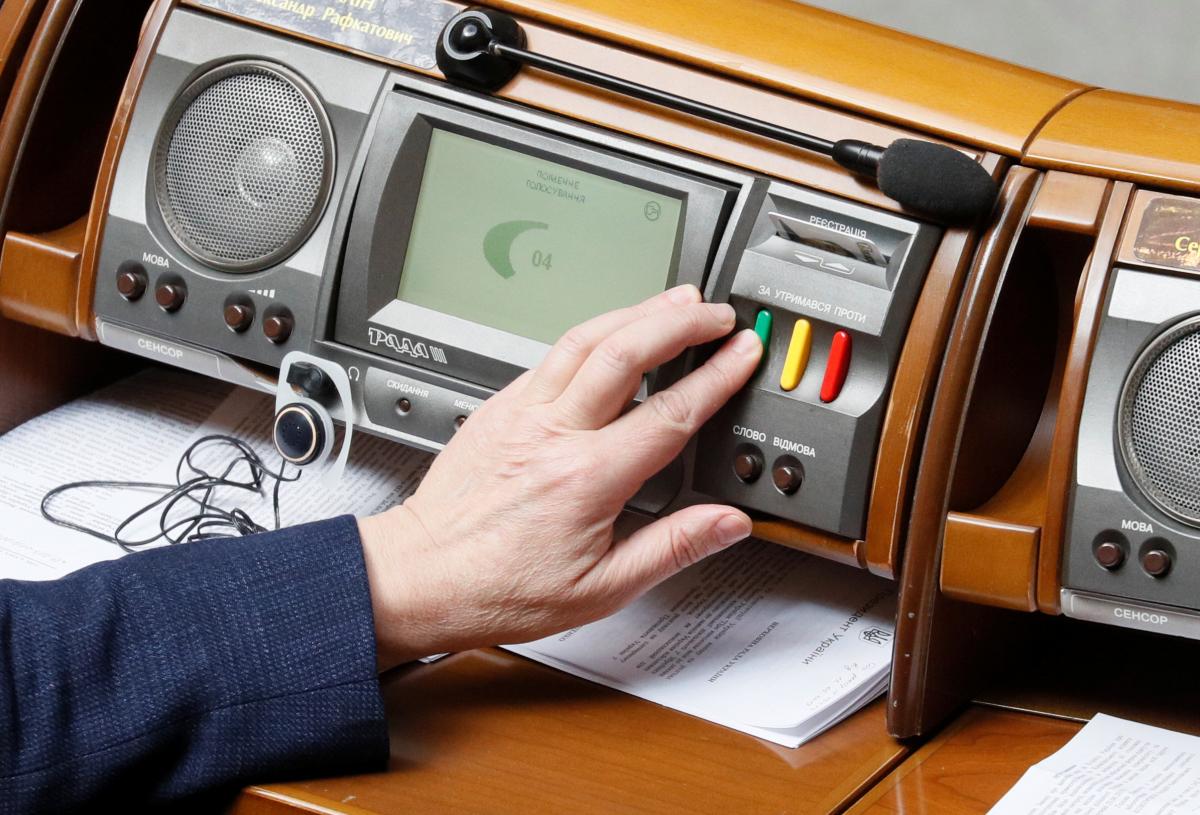 REUTERS
The Verkhovna Rada, Ukraine's parliament, has passed a new Electoral Code.
Relevant bill No. 3112-1 was backed by 230 MPs registered in the session hall, according to an UNIAN correspondent.
The code combines five existing laws – on parliamentary elections, on presidential elections, on local elections, on the Central Election Commission and on the Unified State Register of Voters.
Read alsoUkraine's Supreme Court cancels repeat draw of parties – CEC
The new election rules will be used in the next parliamentary elections, whereas during the snap parliamentary elections scheduled for July 21, 2019, lawmakers will be elected according to the old system.
The code provides for a proportional electoral system for the election of members of parliament with a single nationwide electoral list, which is formed by political parties. This list is distributed by regional lists, therefore candidates from the general list are added to a certain regional list.
In accordance with the code, those parties that clear the 5% threshold take part in the distribution of seats in parliament.
According to the code, a candidate who is 21 years old and who has lived on the territory of Ukraine during the last five years before the election day may run for parliament.
The code also envisages the creation of a nationwide constituency covering the entire territory of Ukraine, which consists of 27 electoral districts, which mostly coincide with the borders of the existing regions, but Kyiv and Dnipropetrovsk regions are divided into two electoral districts due to the large number of voters. The electoral district of the Autonomous Republic of Crimea is merged with that of Kherson region to create one electoral district.
According to the code, the priorities in the formation of election commissions are given to those parties that have parliamentary factions in the current convocation of the Verkhovna Rada, and all other parties are subjects of the electoral process who have registered candidates, submit their representatives, and they are determined by the draw. At the same time, foreign constituencies are also formed by parties, but in those constituencies where parties have offered an insufficient number of representatives, the Ministry of Foreign Affairs joins the formation of these constituencies.The transitional and final provisions determine that the code shall come into force on December 1, 2023, i.e. it will be valid during the next presidential and parliamentary elections.